Have you lost weight? Here's how quickly it may come back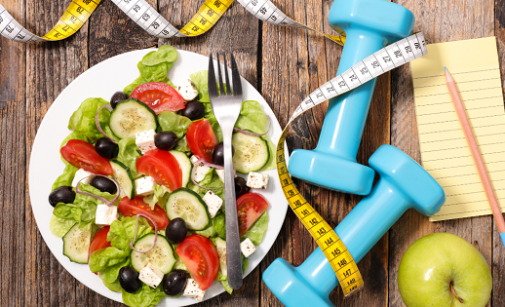 Just because you lost the weight, doesn't mean it won't come back – and a new study suggests it could return even sooner than you think.
Although many people are able to effectively maintain weight loss, a new set of research reinforces just how common it is for people to gain back the weight quickly after losing it.
"We had expected to see some sort of overall maintenance phase, and while there is a lot of individual variability — there were participants who were able to maintain their weight and even some who were able to keep losing — on average, that wasn't the case," says lead researcher Kathryn M. Ross in a press release.
The recent study by the University of Florida involved 75 obese participants who took part in a 12-week weight management program.
Participants weighed themselves at home for nine months after their initial weight-loss program in order for researchers to track and analyze their weight data.
During the 12 weeks, participants lost an average of one pound a week but soon started regaining the weight right around the end of the program.
According to the study, participants typically transitioned from weight loss to weight gain around 77 days after the program began. On average, participants gained back 0.16 pounds a week. The rate slightly slowed to 0.14 pounds a week at day 225.
"While the study did not collect data that would show scientists why the participants started regaining, past research indicates it's difficult to maintain a healthy diet and activity in an environment that is not supportive of healthy weight," says Ross.
This research helps identify high-risk periods for weight regain patterns and ways to address the challenges for weight maintenance.
"While January 1 is always seen as a time for weight loss resolutions, I always tell my patients that every 24 hours, you get the chance to start over," says Dr. Sharon Ollee, an internal medicine physician with Advocate Medical Group in Aurora, Ill. "A healthy lifestyle should be the overall goal, and the added bonus is often weight loss."
It's important to continue positive habits, look at the bigger picture and find ways to maintain a healthy lifestyle, Dr. Ollee adds. She emphasizes the importance of always looking for opportunities to move.
"Don't think of exercise as something you only do in a gym. Walk at lunch; stand at your desk; instead of just sending an email to a colleague, walk over to talk to them!" Dr. Ollee says. "Focusing on lifestyle rather than dieting takes away the feeling of deprivation, and that can be the key to success."
Related Posts
Comments
About the Author
Cristina Meesenburg, health enews contributor, is a public affairs and marketing intern at Advocate BroMenn Medical Center in Normal, Ill. She is a senior at Illinois State University, pursuing a degree in public relations with a minor in writing. In her free time, she loves traveling, cooking and playing with her Yorkie, Sammy.