Experiencing bloating, stomach and chest pain?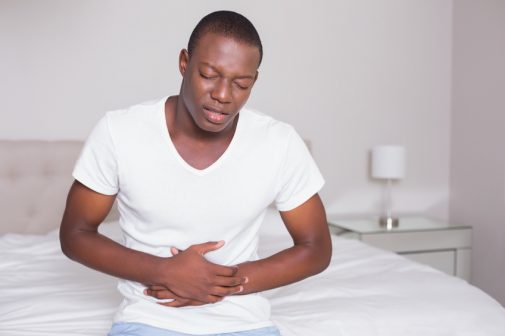 In his teens and twenties, Mike Dibra had a stomach like a tank. He could eat whatever he wanted with no repercussions. But that changed when Mike turned 38.
"In my younger days, I could eat all the bad foods – chicken wings, spicy foods, onion rings," he recalls. "But at 38, my whole life changed."
Simple outings like going to a nice restaurant with his wife or having drinks out with friends became a stressful occasion because he never knew what would cause him pain.
"I remember thinking, 'I can't eat out anymore, plain and simple.' But when I started eating at home, the same negative body reactions happened there, too. I was at a loss for what to do."
Day by day, the symptoms got worse. He'd eat a certain food and feel bloated, stomach pains, chest pains and sometimes, the symptoms felt so bad, he thought he was going to die.
"One time, I had to go to the ER because the chest pain was so bad. I thought I was having a heart attack," he explains.
At that turning point, Dibra realized he had to see a doctor.
"Mike is a classic case of a patient with severe Gastroesophageal Reflux Disease, or GERD, an ongoing condition in which the contents of the stomach come back into the esophagus," says Dr. Kenneth Chi, medical director of the GI Lab and gastroenterologist at Advocate Lutheran General Hospital in Park Ridge, Ill. "I prescribed him medication to relieve his symptoms as a first step. But in Mike's case, his GERD was so severe, the medications weren't enough."
The medication would work for an hour or two, but the minute Mike moved the wrong way, the symptoms came back. "It was a temporary fix, and I needed something more permanent so I could get on with my life without fear over everything I ate."
That's where the TIF procedure came in. TIF, or transoral incisionless fundoplication, is an innovative procedure considered the future for minimally invasive surgery for the treatment of GERD. It leaves no scars since it is an incisionless approach and also has a faster recovery time and less complications as compared to conventional surgery.
"I had been suffering, at this point for years, and I was willing to give anything a shot to feel better and get my life back," recalls Dibra.
So Dibra went in for the procedure at Lutheran General Hospital, which can be done outpatient, and was home within a day with next to no recovery.
"The only real recovery involved in the procedure was a purely liquid diet in the beginning so you could heal properly," says Dibra. "But truly, there was no real recovery involved. It's minimally invasive, so it's not like a surgery where it takes time to get back to your normal day to day."
Seven years later, Dibra is ecstatic with the results.
"I truly don't know what I would have done had Dr. Chi not recommended this procedure. I feel like my life has changed. I can eat whatever I want now. I'm like a kid again. The other day, I ordered a double deluxe with onions and hot peppers. And can you believe it? I had no symptoms. I'm even drinking coffee again. When I was diagnosed and had to give up caffeine, I would get awful caffeine withdrawal headaches. Not anymore. I'm back to my normal coffee routine. My life has truly done a full 180 since the TIF procedure."
If you are interested in learning more about TIF or want to check your eligibility, consult your Advocate gastroenterologist.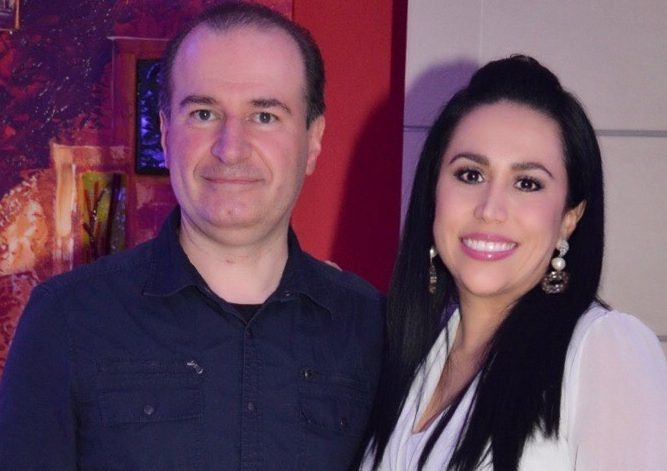 Related Posts
Comments
About the Author
Jacqueline Hughes is a former manager, media relations at Advocate Health Care and Aurora Health Care. Previously, she was the public affairs and marketing manager at Advocate Lutheran General Hospital in Park Ridge, IL. She earned her BA in psychology at Stanford University in Palo Alto, California. Jackie has 10 plus years experience working in television and media and most recently worked at NBC 5 in Chicago. In her free time, she enjoys swimming, going to the movies and spending time with her family.