Norovirus plagues the 2018 Olympics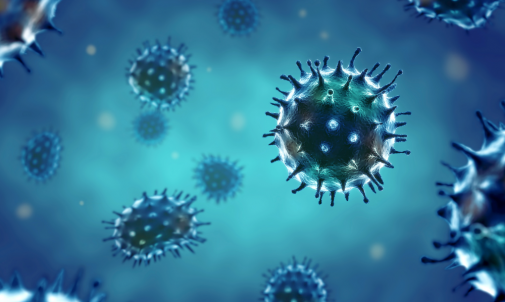 As the 2018 Winter Olympic Games got underway, there were confirmed cases of norovirus onsite.
According to Dr. Staci Vanderjack, a family medicine physician at Advocate Christ Medical Center in Oak Lawn, Ill., noroviruses are frequent causes of acute gastroenteritis, or the "stomach flu." Most people are susceptible to contracting a norovirus even if they have had one before. This is because, similar to the common cold and influenza, there are many virus types, and immunity may not be long-lasting.
The Centers for Disease Control and Prevention (CDC) states noroviruses cause more than 19 million cases of acute gastroenteritis every year.
Symptoms of the norovirus can develop between 12 to 48 hours of exposure and include diarrhea, vomiting, nausea, stomach pains, fever and headache, according to CDC. Additionally, the CDC states noroviruses can be spread through the intake of contaminated food or drink, touching contaminated surfaces prior to touching your mouth or your food or encountering someone who is contaminated.
It was reported late last week that no cases were confirmed in Olympic athletes yet.
"In order to stop the further outbreak of the virus, we're quarantining patients beginning from the diagnosis to the treatment. We're going to minimize this outbreak," Korean Centers for Disease Control and Prevention Director Kim Hyun-jun told TIME last week.
"While Olympic athletes are generally in excellent health and are ideal patients to recover without serious complications or hospitalization, there is no way they could perform well in their sport, or likely compete at all, while experiencing the symptoms of norovirus," says Dr. Vanderjack. "The great threat of this outbreak is less to the long-term physical health of the athletes, but rather is to the years of hard work and preparation that could be upset by a case of the 'stomach flu'."
Dr. Vanderjack recommends the following to help combat the norovirus:
Wash your hands with soap frequently – especially after using the restroom and before preparing food
Eat food that is cooked all the way through
Clean surfaces that are likely to be a regular source of infection
If you contract the virus, it is important to stay hydrated, as dehydration can lead to severe illness and hospitalization.
Related Posts
Comments
About the Author
Marrison Worthington, health enews contributor, is a public affairs manager for Advocate Health Care and Aurora Health Care. She is a graduate of Illinois State University and has several years of global corporate communications experience under her belt. Marrison loves spending her free time traveling, reading organizational development blogs, trying new cooking recipes, and playing with her golden retriever, Ari.