5 ways to boost your brain health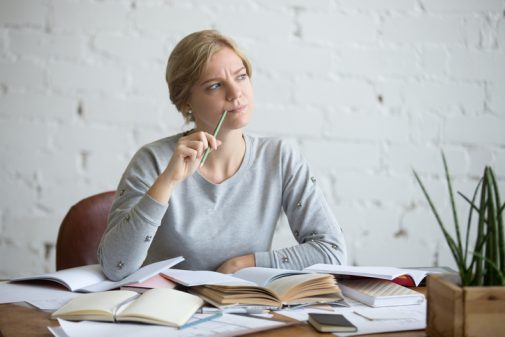 Cognitive health — or our ability to remember, learn or clearly think — is a thing many of us take for granted.
Unfortunately, through the regular aging process or illness, cognitive impairment is a scary possibility that many of us may face one day.
"There are no magic fixes to improve our brain health, but there are lifestyle choices we can adopt to help our brains stay in tip-top shape, ensuring that we continue to enjoy our memories as well as new experiences for many years to come," says Dr. Waldemar Nowak, a neurologist at Advocate Illinois Masonic Medical Center in Chicago.
Here are five tips to maintain optimum brain health:
Keep your overall health in check. Your brain and your body are intricately connected, so staying on top of your overall health is an important first step to ensuring your brain stays healthy, too. Among other things, make sure you are getting your recommended health screenings, taking care of your heart health, making regular appointments with your primary care physician and staying away from tobacco products.
Maintain a healthy diet. It's no secret that maintaining a healthy diet reduces your risk of many different diseases, including heart disease, cancer and diabetes, which can also affect brain function. Meals should lean heavily toward fruits and vegetables, whole grains, lean meats and fish, poultry and low-fat or non-fat dairy products. Try to limit solid fats, sugar and salt.
Stay physically active. Exercise offers so many benefits, including physical wellness and improved mental or emotional health. Studies have also linked regular physical activity to important brain functions, including memory and learning. Experts recommend that adults get at least 30 minutes of physical activity a day.
Exercise your brain, too. Your brain is a muscle that needs to be stretched and nourished, just like any other muscle in your body. Participate in mentally stimulating activities that you enjoy, like reading or learning a new skill or hobby. Research suggests activities like these could help strengthen the brain's defenses against age-related changes or diseases that affect the brain.
Socialize. Stay connected and maintain a sense of community with those you love, as being socially isolated can be damaging. Maintaining a social lifestyle has been associated with a lower risk of cognitive impairment.
Related Posts
Comments
About the Author
Jaimie Oh, health enews contributor, is regional manager of public affairs and marketing at Advocate Health Care. She earned her Bachelor's Degree in Journalism from the University of Missouri-Columbia and has nearly a decade of experience working in publishing, strategic communications and marketing. Outside of work, Jaimie trains for marathons with the goal of running 50 races before she turns 50 years old.