Do you really know what a midwife does?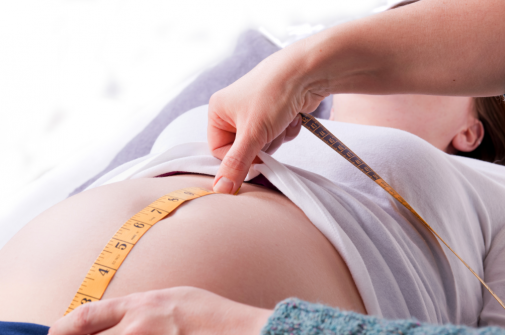 We often think of midwives as health professionals trained to assist women during labor, delivery and after the birth of their babies, but did you know they can provide so much more care in office, clinical and hospital settings?
In addition to deliveries, nurse midwives can consult with women from their first period all the way through menopause, creating a lifelong relationship with the patients they serve.
Midwives are trained to view a woman's first period, pregnancy, childbirth and menopause as natural life events. They help women feel comfortable and informed about the care they'll need during all stages of their lives.
"Women should feel inspired and empowered to feel informed, educated and included in their care, their health and health care needs addressed by their providers. Awareness is a powerful key to improvement in health, benefits and resources," says Ania Mikos, certified nurse-midwife who delivers babies at Advocate Lutheran General Hospital in Park Ridge, Ill.
Although midwives can counsel women in all stages of life, their specialty lies in helping women through pregnancy, labor and delivery. Mikos, who is a certified nurse midwife, began delivering at Lutheran General in 2015.
Since then, the practice has added two additional midwives, Lisa Grossman and Rosina Victor. In 2017, the midwives delivered over 100 babies at the hospital.
Midwives help women have a more natural childbirth by offering pain management options other than an epidural, helping them find different laboring and delivery positions and coaching them on getting through one contraction at a time.
"As midwives, we offer more personal care, advocating for low intervention options during labor, delivery and postpartum. Our C-section rates are at a low nine percent, and we also offer different laboring options and positions, as well as alternative delivery positions," says Mikos.
Midwives meet with women for the standard 12+ appointments they have before giving birth. At Lutheran General Hospital, patients meet with all three midwives to develop relationships with each so they feel comfortable with the midwife on duty the day they deliver.
During labor, midwives can stay at the bedside for longer periods of time, and Mikos says having someone consistently by their side that day comforts moms in labor. In fact, being present for deliveries is what made Mikos want to become a midwife in the first place.
"Being there for the birth is the most important part for me," says Mikos. "Your college graduation, your wedding day – nothing compares to the birth of your child. I love being there for our patients' special deliveries."
Related Posts
Comments
About the Author
Colette A. Harris, health enews contributor, is the public affairs and marketing coordinator at Advocate Lutheran General Hospital in Park Ridge, Il. She holds a Master of Science degree in journalism from Northwestern's Medill School of Journalism and has nearly a decade of experience writing about health and wellness, which are her passions. When she's not writing, you can find her practicing yoga, cooking, reading, or traveling.