Did you know Olympic Gold Medalist Shaun White suffers from this condition?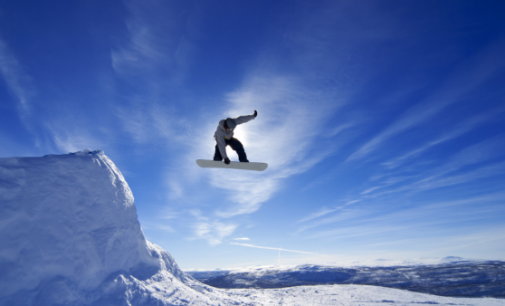 Olympic snowboarder Shaun White recently made history with his third gold medal in the halfpipe.
For the hundreds of thousands of young children who were born with heart issues, his story serves as proof that a serious birth defect can be overcome.
White was born with a congenital heart defect called tetralogy of Fallot and underwent two open-heart surgeries as a baby.
"Tetralogy of Fallot is a serious condition that's a combination of four heart defects," says Dr. Melissa Nater, a pediatric cardiologist with Advocate Children's Heart Institute. "These malformations include narrowing across the pulmonary valve affecting blood flow into the lungs and a hole between the lower chambers of the heart."
Jimmy Kimmel's infant son has the same heart condition.
Dr. Nater explains that children born with tetralogy of Fallot typically undergo a surgery to correct the defect in early infancy and close monitoring throughout their lives, as they might require further interventions, either surgically or through cardiac catheterization.
"Thanks to surgery advances and treatments, children born with this condition go on to lead long and active lives, evident by Shaun White's great snowboarding career," says Dr. Nater. "This year's Olympics can be a reminder for kids with heart conditions and their parents that they can go on to great things in life and not be hindered by their heart condition."
White appeared on Kimmel's late night talk show in May 2017 to discuss his heart condition. "My parents are the ones who really made me who I am," White said. "They didn't put limitations on me…They let me find my own limitations, which is why I feel like I'm so athletic now."
Each year, about 40,000 babies are born with a congenital heart defect, according to the Centers for Disease Control and Prevention.
Related Posts
Comments
About the Author
Julie Nakis, health enews contributor, is manager of public affairs at Advocate Children's Hospital. She earned her BA in communications from the University of Iowa – Go Hawkeyes! In her free time, she enjoys spending time with friends and family, exploring the city and cheering on the Chicago Cubs and Blackhawks.