Can this trigger a heart attack?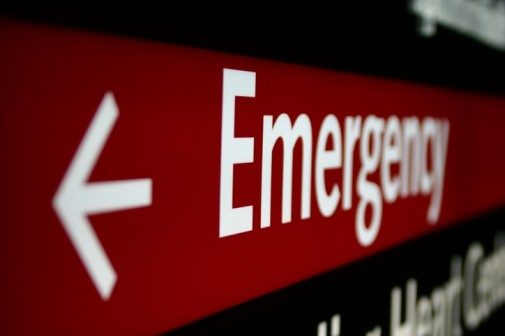 A connection between the flu and heart attack has been reconfirmed, with a recent study suggesting the risk of heart attack is six times higher during the week after a flu diagnosis.
Experts have known about a link between the flu and heart attacks for decades, but researchers conducting this study, reported in the New England Journal of Medicine, did some extra digging.
They identified 364 heart attack hospitalizations within a year before and a year after a lab-confirmed flu diagnosis. They found 20 heart attack hospital admissions during the week after a flu diagnosis, compared with 3.3 admissions on average during the other weeks during the two-year observation period. That's six times higher.
The risk was highest for people age 65 and older and those with risk factors for heart disease, such as high blood pressure, high cholesterol or diabetes. Only about 30 percent of the people in the study had received the flu vaccine. This study did not look at whether people died from the heart attacks, but only that they were hospitalized because of them.
Dr. Irina Staicu, a cardiologist with the Advocate Heart Institute at Good Shepherd Hospital in Barrington, Ill., says that as a cardiologist, she recognizes not only the strong association between flu and heart attack but also the increased mortality in cardiac patients who develop the flu.
"There is a common inflammatory pathway between influenza and heart disease," she says, adding that prevention is always better than cure.
"I strongly encourage the flu vaccine in everybody, but mostly cardiac patients over 65," she says. "The flu vaccine is safe and approved in cardiac patients. It's not too late to get it."
Dr. Staicu says all cardiac patients should know the signs of flu and take flu antiviral drugs as soon as possible.
"Be familiar with flu symptoms and recognize them early, since antiviral drugs work better within 48 hours of beginning the flu," she says.
Here are additional suggestions Dr. Staicu has for cardiac patients:
Avoid discontinuation of heart medications and keep a two-week supply at home during flu season
Push yourself for 100 percent compliance with cardiac treatment and avoid known decompensating factors
Don't ignore general preventive measures to stop the spread of the flu, such as hand washing and covering your mouth when coughing or sneezing
At this time of year, avoid crowded areas with high risk of influenza spread
Find out your risk for heart disease by taking our simple and easy Heart Risk Assessment.
Related Posts
Comments
About the Author
Kathleen Troher, health enews contributor, is manager of public affairs and marketing at Advocate Good Sheperd Hospital in Barrington. She has more than 20 years of journalism experience, with her primary focus in the newspaper and magazine industry. Kathleen graduated from Columbia College in Chicago, earning her degree in journalism with an emphasis on science writing and broadcasting. She loves to travel with her husband, Ross. They share their home with a sweet Samoyed named Maggie.