The gift that keeps on giving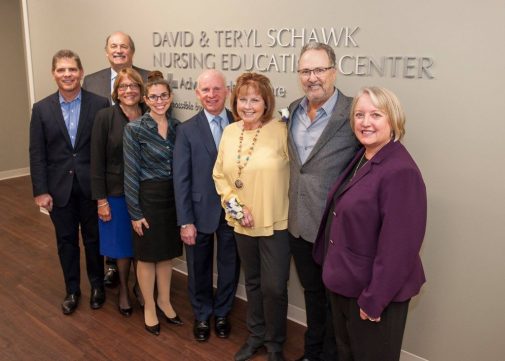 Teryl Schawk always knew she wanted to be a nurse.
Growing up, Teryl began her nursing career as an 11-year-old hospital volunteer. After high school, she worked for a year before she could afford to attend college—and continued working as a nurse's aide to make ends meet throughout her student days at Moraine Valley Community College in the south suburbs. She graduated with an associate's degree in May 1977 and started work at Advocate Lutheran General Hospital in Park Ridge, Ill., the next day. She's been there ever since.
Teryl's husband, David, worked hard to build his family's business, Schawk Inc. When his company took off, David tried to help Teryl balance life as a working mom of three girls by telling her that she did not have to work anymore. But she never even considered leaving her profession. "I sacrificed and worked hard to put myself through school to become a nurse," Teryl says. "I love caring for patients. Why would I want to give that up?"
Teryl even went back to school to earn her Bachelor's in nursing. She has spent most of her career caring for patients in the Intensive Care Unit (ICU). "It is so satisfying to help patients and families through, mostly likely, the worst time of their lives. If I can bring any positivity out of a negative situation, then I know I made a difference."
Caring for patients is not the only way Teryl is making a difference.
She wanted to help her fellow nurses obtain degrees and training with less financial burden and stress. In 2005, the Schawks created the David and Teryl Schawk Nursing Endowment for Research and Education. The fund helps Lutheran General Hospital nurses acquire certifications, complete degrees from the bachelors to the doctoral level, attend educational conferences and conduct research studies.
The Endowment has seen great success, providing $300,000 in grants to more than 100 Lutheran General nurses over the years. So when Teryl and David heard about Advocate Health Care's plan to invest resources to support the growth of professional nurse development, the Schawks saw an opportunity to help her colleagues on a larger scale.
"It is important to have quality nurses with a great education, both academically and with hands-on training. Developing a system-wide orientation and training program means all Advocate's nurses will gain knowledge, skills and confidence to better serve our patients."
The David and Teryl Schawk Nursing Education Center at Advocate Health Care is helping to centralize and standardize nursing education, orientation and professional development through simulation, immersive learning and interactive training. The program is supported by a clinical, situational and behavioral assessment that will create a roadmap for an individualized orientation and transition to practice.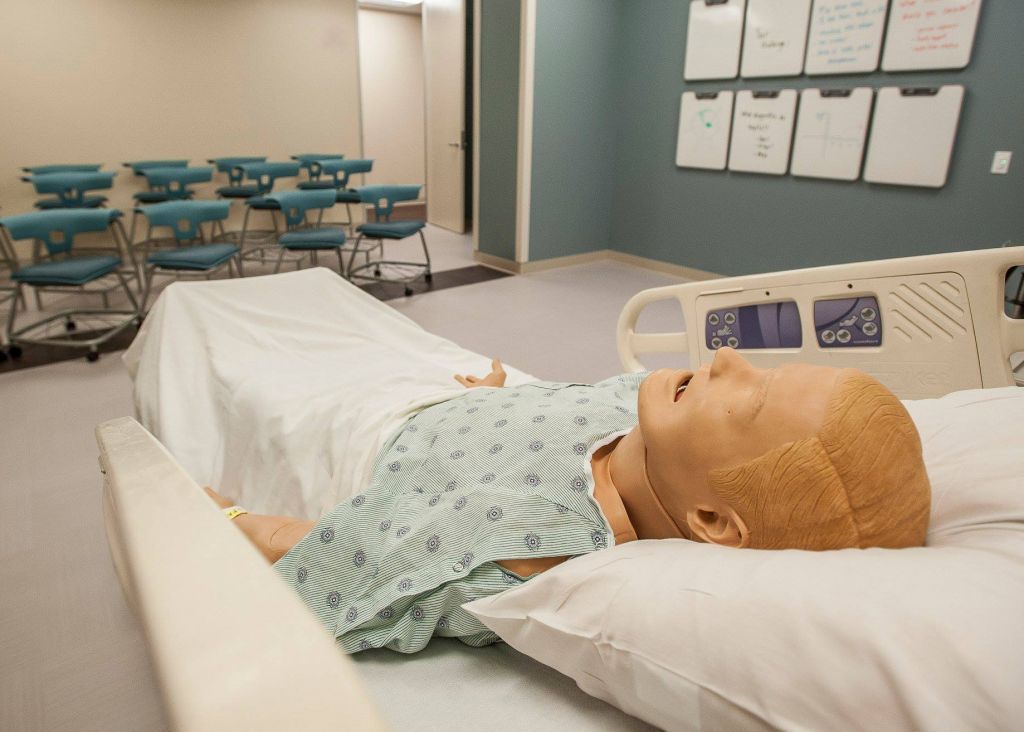 The Center features skills labs, inpatient simulation rooms, an outpatient exam simulation room and flexible classrooms. The gift from the Schawks will help bring state-of-the-art technology and equipment to enhance hands-on learning.
"As nurses, we don't always realize the impact we make on people's lives," says Teryl. "The more we learn and grow, the better nurses we can be."
View photos of the Grand Opening celebration and the Center here.
Related Posts
Comments
About the Author
Angela Hacke is the manager of public affairs for Advocate Charitable Foundation. She has more than 17 years of experience in communications, and has been with Advocate for the last 12 years. In her free time, she enjoys hanging out with her family, exercising and reading.