Should you go on a vegan diet?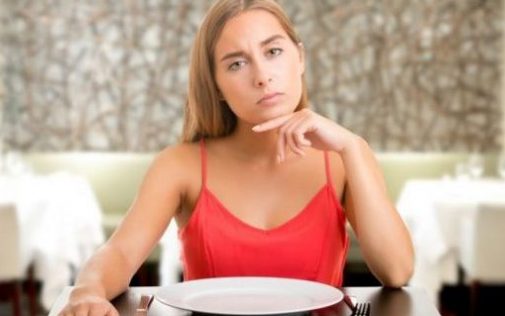 Have you ever thought about going on a vegan diet?
Research company GlobalData reports that six percent of U.S. consumers now claim to be vegan, up from just one percent in 2014.
"No longer relegated to the fringes of society where for so long it was mocked for being 'weird' or 'extreme', veganism is going mainstream," wrote Forbes contributor Katrina Fox back in December.
It's certainly not the norm, but veganism is predicted to be a growing food trend of 2018, and there's reason for that. Beyond the impact on sustainability and animal welfare, there is a sizable contingent of physicians and nutritionists who recommend the diet as a way to control weight, cholesterol and blood sugar, while lowering the risk for heart disease.
A 2013 study published in The Permanente Journal found that a plant-based diet was cost-effective, lowered body mass index and blood pressure, reduced the number of medications required to treat chronic diseases and lowered the mortality rates of ischemic heart disease, a condition in which blood flow and oxygen to the heart muscle are compromised. Summaries of 16 other studies, published by healthline, showed similar benefits of a plant-based diet.
This diet consists of whole, plant-based foods with no meat, dairy or egg products and a bare minimum of refined and processed foods. It encourages lots of fruits, vegetables, beans, lentils and seeds and nuts.
Many physicians are now recommending the diet to patients, particularly those with high blood pressure, diabetes, cardiovascular disease or obesity.
Dr. Andrew Kotis, interventional cardiologist at the Advocate Heart Institute at Condell Medical Center in Libertyville, Ill., says, "The importance of plant-based dietary changes have become an excellent approach toward the reduction of lipids. One popular plan is the Mediterranean diet, proven to reduce the risk of cardiovascular events through weight and sodium reduction, thereby lowering blood pressure and saturated fats."
Note, the Mediterranean diet does encourage lean sources of protein, like fish and poultry, but there are plenty of other sources of protein that work for vegans or vegetarians.
Samantha Barbier, a registered dietitian at Condell says, "Any diet that promotes plant-based eating will have positive health outcomes, as plant-based diets are high in fiber, can aid digestion and prevent constipation."
When recommending the diet, physicians are encouraging patients to start slowly, allowing the body to adapt to the change, before strictly following the diet.
Barbier emphasizes the importance of "gradually increasing fiber over the course of several weeks, particularly if your original diet is typically low in fiber." She cautions that if pursuing an increased fiber diet, "it is important to drink plenty of fluids."
Dr. Kotis adds, "Additional positive lifestyle changes include reducing processed food consumption, smoking cessation and most importantly, increasing physical activity. All have been well supported in the literature influencing improved health and mortality."
Related Posts
Comments
About the Author
Shvetali Thatte, a junior at the Illinois Mathematics and Science Academy, is a remote Public Affairs and Marketing intern for Advocate Condell Medical Center in Libertyville, Ill. She spends her time by engaging in clubs and sports at school as well as volunteering at the hospital and nearby tutoring programs. She enjoys spending time with her friends, traveling, and reading. In the future, she hopes to pursue a career in medicine with a focus on public health.