Are these people the loneliest?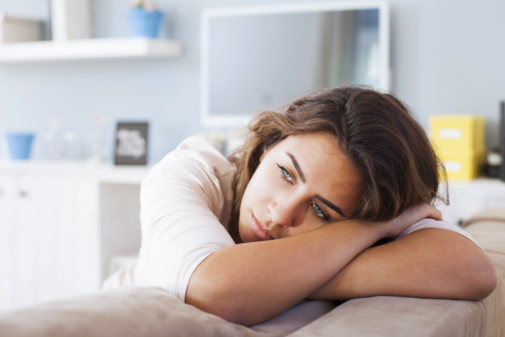 Is one really the loneliest number?
While single, older adults have long been thought to be the loneliest people, new research shows veterans, new parents, people recently bereaved and caregivers are some of the groups who may experience the highest levels of loneliness.
In fact, according to a study from the University of California at San Francisco, most lonely individuals are married and are not clinically depressed.
While loneliness and social isolation are often considered synonymous, they do not necessarily correlate. People can be socially isolated and not feel lonely; they simply prefer to live in a more solitary existence. Likewise, people in relationships or with large social circles can feel lonely if the connections are not emotionally rewarding.
"Many people believe loneliness can be cured by increasing their human interaction. However, more and more research shows it's the quality of the relationships we have, not the quantity, that impact us," says Dr. Tyree Brinson, a clinical psychologist at Advocate South Suburban Hospital in Hazel Crest, Ill.
Studies suggest loneliness can increase someone's risk of premature death by three times – the equivalent of smoking 15 cigarettes a day. Loneliness can lead to increased risk of heart disease, arthritis, Type 2 diabetes, dementia and even suicide attempts.
"People who are feeling lonely should look for activities that feel personally fulfilling such as taking a class, getting a pet, doing volunteer work and joining a senior center," says Dr. Brinson. "If the lonely feelings do not resolve, it may be time to visit your clinical psychologist to learn more researched-based strategies proven to decrease loneliness."
Related Posts
Comments
About the Author
Janine Sheedy is a public affairs and marketing manager at Advocate Health Care in Downers Grove. She holds a B.A. in communications from Loyola University New Orleans and an MBA from Loyola University Chicago. She has more than seven years of communications experience, most recently serving as a public relations and marketing manager for the Illinois Hospital Association. In her free time, she enjoys traveling, reading and Green Bay Packers football. On September 9, 2017, Janine will be running for the coveted Musky Queen title at Wills Northwoods Inn.