4 tips to keep your relationship happy and healthy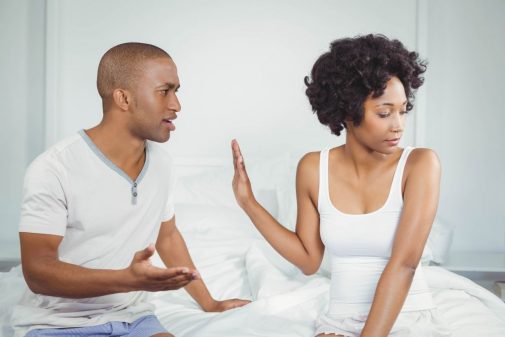 If the numbers on divorce rates in the U.S. are any indication, maintaining a happy, loving relationship is difficult: According to the American Psychological Association, almost half of all marriages end in divorce.
"There are many different reasons why a couple may choose to call it quits, such as financial reasons or lack of intimacy," says Dr. Joanne May, a psychologist at Advocate Illinois Masonic Medical Center in Chicago.
In spite of these challenges, there are definitive steps couples can take to ensure their relationship is full of love, happiness and understanding. Here, Dr. May provides four tips to keep relationships happy and healthy:
Be open with your partner. Open and honest communication is foundational to a happy relationship. While you should feel comfortable and safe enough to voice your honest opinions and feelings, it goes both ways. If your partner comes to you with an issue, be open and attentive to their concerns. If a difficult or challenging issue comes up, be sure to use "fair fighting" tactics. "All is fair in love and war," but things said in anger cannot be taken back and are rarely forgotten.
Be spontaneous with your partner. One of the most common reasons couples become unhappy in their relationship is a lack of intimacy. As couples build their lives together, keeping a routine can be a great way to stay organized, especially when kids are involved. But it's also an easy way to fall into a rut. Break out of the everyday routine with an unplanned date, a quick weekend getaway or an activity that pulls both of you outside your comfort zones, like a dance class or rock climbing.
Don't lose your identity. Many couples identify themselves as the partner or spouse of their significant other, but it's important to maintain a personal identity outside that relationship. Losing that sense of "self" can often lead to feelings of being lost, confused or even resentful toward the other person. Knowing yourself deeply means you can infuse your uniqueness into the relationship, thereby enhancing the intimacy and happiness shared with your partner.
Seek professional help. If you've felt like you've tried everything, but your relationship with your partner hasn't improved, that's okay. You and your partner should consider seeking therapy with a trained professional who can objectively navigate the issues affecting your relationship.
Related Posts
Comments
About the Author
Jaimie Oh, health enews contributor, is regional manager of public affairs and marketing at Advocate Health Care. She earned her Bachelor's Degree in Journalism from the University of Missouri-Columbia and has nearly a decade of experience working in publishing, strategic communications and marketing. Outside of work, Jaimie trains for marathons with the goal of running 50 races before she turns 50 years old.