6 tips to boost your workout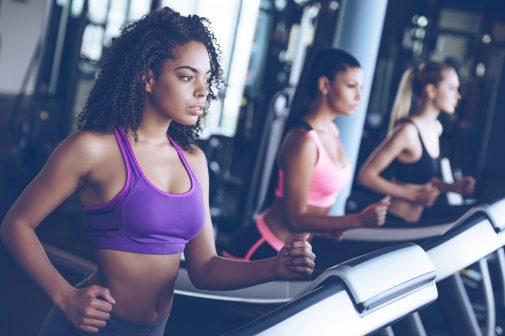 Whether you are starting a new workout routine or recently hit a weight loss plateau, everyone needs a fitness boost every now and then.
Kasey Pociask at Advocate Good Samaritan Hospital's Health and Wellness Center in Downers Grove, Ill., suggests the best way to get out of a fitness slump is to "mix it up" and get out of your comfort zone.
"If you hit a plateau or would just like to ramp up your fitness routine, try working out with a friend or take a new group fitness class. A great way to keep boredom at bay is to try something new. Are you interested in trying yoga? Attend a beginner's class. Do you always see your friend doing a workout that you're interested in trying? Ask to work out with him/her one day," says Pociask.
Whether you are running, swimming, biking, dancing or taking a cardio class, Pociask suggests incorporating these six tips to get more burn from your next workout:
Incorporate high intensity interval training (HIIT) – Alternate exercise between a few minutes of moderate pace and a faster pace. You will burn more calories, build endurance and become stronger, faster.
Increase the incline – Instead of running or biking on a flat surface, increase the incline on the machine or find a hill. This will provide a good challenge for your legs and your heart. Completing a minute on incline and a minute with no incline (repeat) is an easy way to incorporate interval training into your routine.
Hands free – Maximize your cardio by swinging your arms. When using cardio equipment, don't hold onto the handrail and instead, pump your arms forward and backwards. And remember to swing your arms during cardio classes such as Pound Fit and Zumba.
Turn it up – Don't forget music. Studies have shown that listening to fast-paced tunes during a workout improves performance.
Take a rest day – Plan to exercise five times a week. This allows your body to rest and repair muscles so you can be ready for your next workout.
Meet the standard recommendations – For overall cardiovascular health, the American Heart Association recommends at least 30 minutes of moderate intensity aerobic activity at least five days per week or 25 minutes of vigorous aerobic activity at least three times a week. In addition, incorporate moderate to high intensity muscle strengthening at least two days a week for more health benefits.
"I always try to remind my clients to have fun. Exercise is completely customizable and something you should look forward to. Maintaining a positive relationship with exercise will encourage you to stick with it," says Pociask.
Related Posts
Comments
About the Author
Johnna Kelly, healthe news contributor, is a manager of public affairs and marketing at Advocate Christ Medical Center in Oak Lawn. She is a former newspaper reporter and spent nearly 10 years as a public relations professional working for state and county government. During her time as a communications staffer for the Illinois General Assembly, she was integral in drafting and passing legislation creating Andrea's Law, the nation's first murderer registry. In her spare time, she volunteers at a local homeless shelter, enjoys traveling, photography and watching the Chicago Bulls.