1, 2, 3: Mom gives birth to one-in-a-million triplets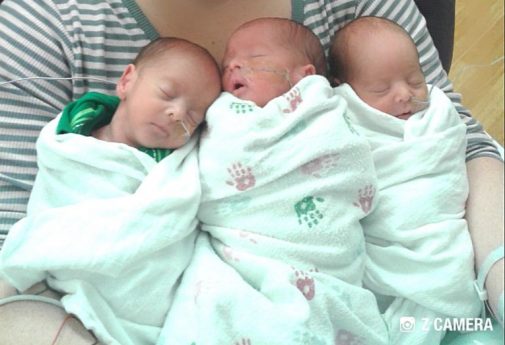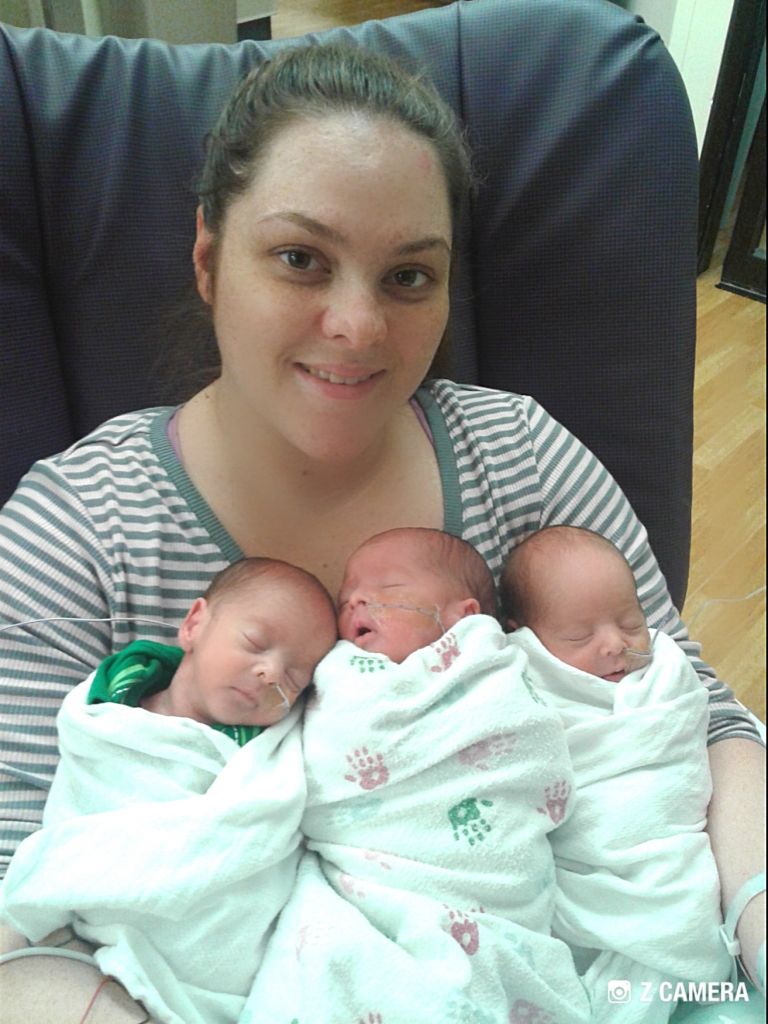 One, two, three…a local mother completed a rare trifecta of consecutive natural births with the delivery of triplet boys at Advocate Good Samaritan Hospital in Downers Grove., Ill.
Teri Nobles and Mario Aguirre of Joliet had what one physician called "a once-in-a-career experience" after they gave birth to triplet boys on March 8.
Ten years ago, Teri had her first son, Logan. Then three years ago, the couple had identical twin boys, Marcel and Victor.
This month, they gave birth to three more boys, two of whom are identical.
"Every time we got pregnant, we kept thinking, what's one more?" says Mario.
Neonatologist Dr. Vibhaben Thaker says the sequence of the births has the hospital doctors buzzing about just how rare of an occurrence this is.
"I've been practicing for 25 years and have never seen a mother give birth to one, two, then three babies in three consecutive natural births. It's incredible," she says.
Both parents say they were originally surprised to hear they were having twins, then shocked to hear they were expecting triplets.
"I wanted to faint," says Teri, "But this is such an incredible blessing."
The likelihood of having triplets where two of the three are identical twins alone is more than 1 in 100,000, says Dr. Thaker. It's obviously even rarer to have a mother give birth to one, two, then three boys.
Teri was in labor for around three weeks before finally giving birth via C-Section, says her OB-GYN Dr. Richard Barton.
"It was a lot of fun. I enjoy delivering triplets and twins; they're a little bit more exciting," he says.
Dr. Barton says he had read about four other sequential birth cases in the U.S. over the last decade, but didn't know if they were natural births like Teri's.
The three triplets, named Vincent Alan, Santino Michael and Andres Lionel, are doing well. When all three are released from the hospital, Teri and Mario will have a total of seven kids under one roof. One of the twins, Victor Eamon, passed away in utero, and Mario also has two elder children from a previous relationship.
When asked if the couple would want any more children, both laugh but say no.
"We talked about that – with my luck, we'd just have four more boys," says Teri. "We had a gender reveal party, and all the balloons were blue. That was almost an even bigger surprise."
The parents thanked the staff at Advocate Good Samaritan Hospital, their family and their friends for their help and support – including helping them amass "a whole closet full of diapers."
Dr. Thaker says she didn't have any advice for what Teri called their "big, fun family."
"Honestly, we need to learn from them," she says. "They are great parents, and very caring. They have great children and a happy family."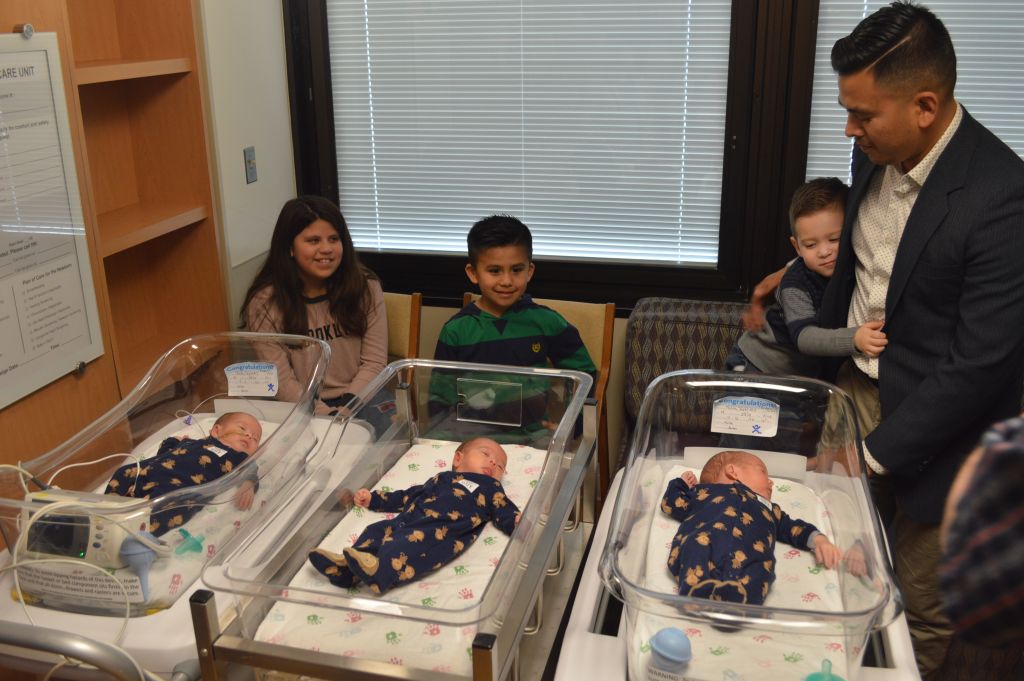 Related Posts
Comments
About the Author
Nathan Lurz, health enews contributor, is a public affairs coordinator at Advocate Good Samaritan Hospital. He has nearly a decade of professional news experience as a reporter and editor, and a lifetime of experience as an enthusiastic learner. On the side, he enjoys writing even more, tabletop games, reading, running and explaining that his dog is actually the cutest dog, not yours, sorry.