What's a "mommy makeover"?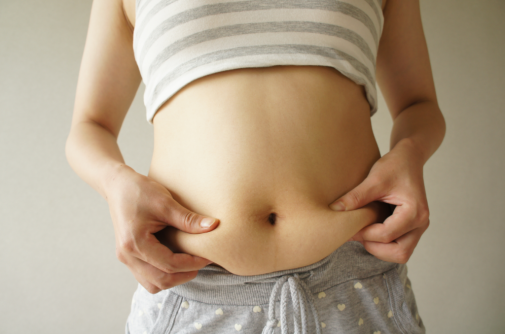 Sagging breasts, loose stomachs and stretched skin are a few of the things that tend to happen to a women's body after pregnancy.
Even if a woman exercises, eats healthy and does everything she can to get her pre-pregnancy body back, sometimes, it just doesn't seem to bounce back naturally.
A current trend among women to restore their bodies to what they once were – or even better – is a "Mommy Makeover". These makeovers, performed by a plastic surgeon, are a combination of procedures to address women's areas of concern during a single surgery.
"The goal of a 'Mommy Makeover' is to restore the shape and appearance of a woman's body after child bearing," explains Dr. Saeed Chowdhry, a plastic, reconstructive and cosmetic surgeon at Advocate Christ Medical Center in Oak Lawn, Ill. "Many women notice changes in their tummy, waist and breasts after having children. Women typically find that despite an active lifestyle, they cannot regain their prepregnancy form."
Dr. Chowdhry shares what you should know.
What do "Mommy Makeovers" typically include?
A traditional "Mommy Makeover" consists of combining breast and body surgery together to give the most dramatic result in the shortest time possible.
A key area in a "Mommy Makeover" is the midsection, where an abdominoplasty, or tummy tuck, is performed to tighten the lax abdominal muscles and remove excess skin to leave a sleek, firm and tight abdomen. Liposuction may also be used to contour the body during surgery. After pregnancy, the breasts also lose their shape and tend to deflate, sag and suffer the effects of gravity.
A breast lift with or without implants is another key focus point during a "Mommy Makeover".  A lift with or without implants will restore the youthful position, appearance, fullness and firmness of a women's breasts.
Of course, all our procedures are customized and personalized to each patient's needs to provide them with the best results to meet their individual goals.
Is it safe for mothers of any age to get a "Mommy Makeover"?
Generally, a person's overall health determines their qualification for surgery, as opposed to age. Typical "Mommy Makeover" patients have completed the child bearing process, have a healthy weight and are looking to regain their pre-pregnancy form.
What is recovery like?
As with any surgery, it takes time for your body to recover. You will need help doing things for the first week or so after surgery. It will take a few weeks for you to regain your energy levels and get back to your normal fitness routine.
What can "Mommy Makeovers" physically and mentally do for women?
Many people not only notice a physical transformation to a more youthful appearance – they also feel their body better represents how they feel about themselves after surgery. Many women feel a lot more comfortable with their bodies after surgery and a renewed sense of self confidence, as well.
After the recovery process, it's not uncommon for patients to ask, "Why did I wait so long to do this?" or, "I wish I did this twenty years ago!" Most describe these procedures as the greatest investment in themselves they have ever made.
While some women after a "Mommy Makeover" notice a restoration to their more youthful and beautiful selves, others witness a transformation to a shape they had always wanted.
Are you considering a "Mommy Makeover", or another cosmetic breast or body surgical procedure? Click here to learn more about our expertly trained team of surgeons who can go over your options and create a procedure plan for you to achieve your personal goals.
Related Posts
Comments
About the Author
Marrison Worthington, health enews contributor, is a public affairs and marketing manager at Advocate Christ Medical Center in Oak Lawn, Illinois. She is a graduate of Illinois State University and has several years of global corporate communications experience under her belt. Marrison loves spending her free time traveling, reading organizational development blogs, trying new cooking recipes, and playing with her golden retriever, Ari.