A gene fix for Alzheimer's disease?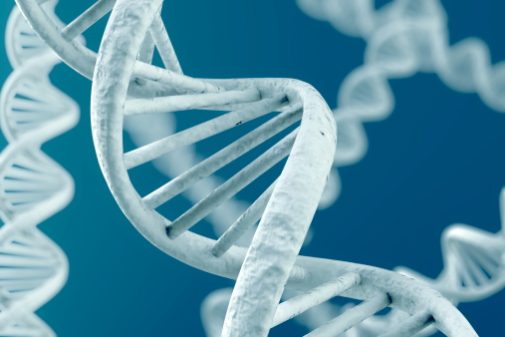 Scientists in California have demonstrated the ways in which a gene variant called ApoE4, which is known to be a risk factor for Alzheimer's disease, causes some of the toxins of Alzheimer's disease, such as beta-amyloid. The team from the Gladstone Institutes in San Francisco say they have also created a way to correct this damaging gene in humans.
All humans inherit the Apolipoprotein E "ApoE" gene, which comes in three forms, called alleles – labeled as ApoE2, ApoE3 and ApoE4. The ApoE4 allele increases the risk of Alzheimer's disease, ApoE3 is neutral and ApoE2 reduces the risk.
The team, experimenting on cultured human stem cells, used gene editing techniques to change the damaging apoE4 allele into the neutral apoE3 allele. While many researchers in the past have experimented on mice, the lead researcher said that mouse models don't accurately mimic human disease. However, by using stem cells, the team was able to more accurately see the probable results of reducing apoE4 genes in human brain cells, which they say will remove a major risk factor for people developing this devastating disease.
The team also found that rather than changing the gene, they were also able to use a certain class of experimental drugs to modify the protein associated with the ApoE4 gene in order to reduce its harmful effects. The team is now working with the pharmaceutical industry and hope to start human testing in the near future.
Dr. Darren Gitelman, senior medical director of the Advocate Memory Center at Advocate Lutheran General Hospital in Park Ridge, Ill., says although apoE4 is a risk factor, it does not guarantee the development of Alzheimer's, it just increases the risk. Likewise, someone with no apoE4 has a lower risk of Alzheimer's, but can still get the disorder.
He states the overall life risk of developing Alzheimer's by age 85 is approximately 65 percent in patients with two ApoE4 alleles, but about 10 percent with two apoE3 alleles.
"It should be noted that fixing the ApoE4 would probably be most useful if done years before patients actually develop Alzheimer's dementia," says Dr. Gitelman. "There are now multiple studies showing that the accumulation of beta-amyloid and other detrimental changes in the nerve cell start out more than 20 years before clinical Alzheimer's disease becomes evident. One would like to reduce the risk of these detrimental changes taking place. It is unknown if this approach would be helpful if it was started after Alzheimer's disease had already progressed to the point of causing dementia."
Nevertheless, Dr. Gitelman thinks the study is very important because it demonstrated the findings in human cells, and it shows two ways in which the negative effects of this factor may possibly be reduced in the future for some patients at risk for Alzheimer's disease.
To find out more information on memory disorders, cognitive changes and the advantages of early evaluation, visit the Advocate Memory Center.
Related Posts
Comments
About the Author
Kate Eller, health enews contributor, is a regional director of public affairs and marketing operations. She came to Chicago and Advocate Health Care in 2014 after living in Iowa, Nebraska, Missouri, Kansas and Texas. She enjoys road trips, dogs, minimalism, yoga, hiking, and "urban hiking" around Chicago while taking photos for Instagram.