How research saved this physician's son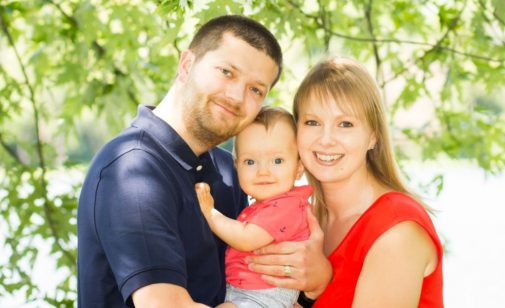 Dr. Mallory Logsdon (Johnson) and her husband Matthew Johnson found out they were pregnant in February 2015. It was an uncomplicated pregnancy and going fine with an expected due date in October. But at 30 weeks, Dr. Logsdon started bleeding, so they rushed to Advocate Sherman Hospital's Labor and Delivery Unit.
Dr. Logsdon, a pediatric hospitalist with Advocate Medical Group, was given Procardia, which stops contractions, and was also given Betamethasone, which was developed by March of Dimes to help premature babies' lungs mature faster. She was also given magnesium sulfate, which helps protect babies' brains when they are under 32 weeks.
Dr. Jude Duval and Dr. Anita Manogura, both maternal fetal medicine specialists at Advocate Sherman monitored both mom and baby closely for the next six days. It was then decided at the end of the week that they could not hold off her contractions anymore without further complications.
Their son, August Johnson, was born in mid-August at 3 lbs and 10 ounces, and was 17 inches long. He cried right away and was able to get kisses from his parents and extended family before he was taken into the Special Care Nursery and given CuroSurf, another researched discovery of March of Dimes, to help babies breathe better. Miraculously, August never needed a lot of support or the ventilator. He still needed a feeding tube and nutrition through IVs, but as Dr. Logsdon remarks, "He was a rockstar otherwise!"
August stayed 32 days in Advocate Sherman's Special Care Nursery and left at 36 weeks, just over 5 lbs. Dr. Logsdon and her husband got to know the nurses well during that month.
"One of the nurses brought us some preemie onesies that she had," remarks Dr. Logsdon. "We had no clothes for him since we were not expecting him so soon, and he did not need any in the isolette. But when he moved to the open crib, we had to run to Target and get zipped clothing to accommodate his hospital tubes and wires."
Dr. Logsdon shares that since August was born, they have walked in the March for Babies every year. With their son August being a beneficiary of March of Dimes research and treatment, it is important for them and their family to raise funds and awareness. Both she and her husband would like to see expanded support services for moms and dads of preemies. There are a lot of follow-up appointments required to monitor the health of the baby and if needed, to intervene.
Dr. Logsdon says her family benefited from family and friend support through people bringing food, offering to hold the baby so they could take a shower or just send a text or two. Professionally, Dr. Logsdon can empathize even more with her patients now.
The couple are expecting their second child this summer and feel well-prepared. While considered a high risk and on special medications, Dr. Logsdon and her family are hoping for a healthy full-term baby, and she says the little one seems bigger this time and moves around more often.
And what does two-in-a-half August think of a new baby on the way? He pats mommy's belly and says hi.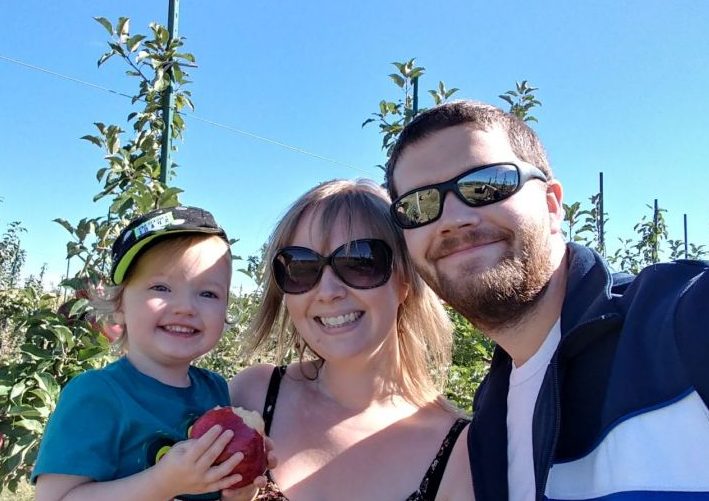 Related Posts
Comments
About the Author
Jennifer Benson, health enews contributor, is coordinator of public affairs for Advocate Aurora Health. She has 10+ years of community development and communication experience for non-profits and has a BA in Architecture from Judson University in Elgin, IL. Outside of work, you can find her planning the next adventure near water or rocks, re-organizing spaces, working on her Master's in Public Health, caring for her senior citizen cat, keeping to healthy moving and eating disciplines and growing green things wherever she can find room.