This may be sabotaging your diet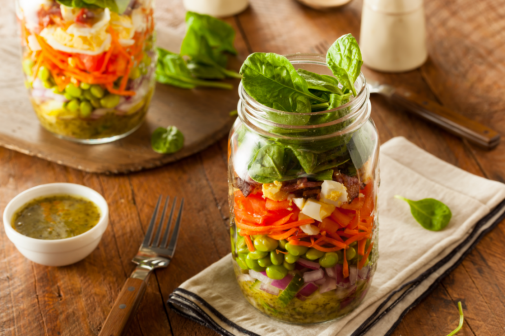 While social media is full of meal prep ideas and recipes to help you lose weight, beware of the pitfalls that can sabotage your diet.
Dr. Allen Mikhail, bariatric surgeon at Advocate Good Samaritan Hospital in Downers Grove, Ill., says preparation is the key to weight loss success.
"Meal planning helps us stay on track with our health goals. When we cook at home, we usually use less fat, sugar and salt and can control what we are eating to a larger degree and are less likely to go through a fast food window," says Dr. Mikhail. "When we are mindful of what we are eating, we usually eat fewer calories and are more aware of when we are deviating from our plan."
Dr. Mikhail offers the following solutions to common meal prep pitfalls:
Shopping too many days ahead – Plan, shop and prep your meals up to three days in advance. This strategy ensures you have fresh produce and meat on hand.
Prepping the same meals every week – Variety is key. Portion out your meats, grains and veggies and get creative. Cooked grains can be used in salads and bowls. Portioned veggies and fruit can be tossed into a salad or smoothie. Keep in mind that different sauces can turn the same ingredients into stir fry or fajitas.
Mindlessly munching – Be mindful of how much you sample while chopping and prepping your meals for the week. Sampling here and there can easily become an entire meal's worth of calories. Don't prep while hungry, and instead, try chewing gum or a mint.
Not prepping snacks – Spend a few minutes planning out your snacks for the week so that you will be less tempted by your co-worker's baked good in the break room or the chips in the vending machine. Instead, opt for bananas, apples, almonds or yogurt.
"I recommend patients keep it simple. Healthy crock pot recipes and prepared rotisserie chicken are easy ways to keep it simple and get your lean protein in with vegetables," he says.
In addition, Dr. Mikhail suggests using glass, steel or BPA-free plastic containers to ensure meals stay fresh throughout the week.
"We know what we are supposed to eat in terms of lean proteins, fruits and vegetables, but we find it difficult to stay on track when we are hungry. If we leave it up to our appetites, we will reach for what is quick and easily available, which usually is processed and high in sugar," says Dr. Mikhail. "If we keep our meal plan simple and stick to it, we'll be less stressed and enjoy our meals better."
Related Posts
Comments
About the Author
Johnna Kelly, healthe news contributor, is a manager of public affairs and marketing at Advocate Christ Medical Center in Oak Lawn. She is a former newspaper reporter and spent nearly 10 years as a public relations professional working for state and county government. During her time as a communications staffer for the Illinois General Assembly, she was integral in drafting and passing legislation creating Andrea's Law, the nation's first murderer registry. In her spare time, she volunteers at a local homeless shelter, enjoys traveling, photography and watching the Chicago Bulls.