Could a breath or urine test detect cancer?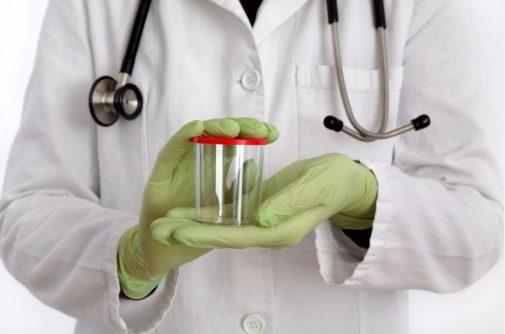 It's the most commonly diagnosed cancer among women, with approximately one in eight women developing this type of cancer in their lifetime. What is it?
It's breast cancer, and research has found a potentially new method for screening and early detection.
The research, published in the journal Computers in Biology and Medicine, examined whether breast cancer biomarkers could be detected using two different methods. They used two different electronic nose gas sensors to test participants' breath and gas-chromatography mass spectrometry (GC-MS) to test their urine. The researchers found that the breath sensor test detected breast cancer with over 95 percent accuracy, while the urine samples had over 85 percent accuracy.
Experts are hopeful.
"This new test could be very promising in screening for breast cancer," says Dr. Heidi Memmel, breast surgeon and co-medical director of the Caldwell Breast Center at Advocate Lutheran General Hospital in Park Ridge, Ill. "A good screening test should be readily available, inexpensive and highly accurate. Right now, mammograms are the best screening tool for detecting breast cancer, but they are not always highly accurate in detecting small breast cancers in women with dense breasts. If these two tests prove effective, this could truly be a new way of screening for breast cancer."
The breath and urine tests could potentially be used in conjunction with mammograms or even replace them as a screening tool for certain types of patients, Dr. Memmel adds.
"For women who opt not to undergo mammograms because of the discomfort, this type of easy, noninvasive test could mean more women get screened for breast cancer and potentially more women are diagnosed at an earlier stage," she says.
Prevention and early detection are key when it comes to treating breast cancer.
"The earlier we can detect breast cancer, the better the prognosis, and the higher likelihood we are able to cure a patient," she adds.
Concerned about your breast cancer risk?
Our Breast Health Assessment estimates your five-year and lifetime risks of developing breast cancer.
Advocate Lutheran General Hospital and other Advocate hospitals offer online scheduling for mammogram screenings. Click here to make your appointment now.
Related Posts
Comments
About the Author
Jacqueline Hughes is a former manager, media relations at Advocate Aurora Health. Previously, she was the public affairs and marketing manager at Advocate Lutheran General Hospital in Park Ridge, IL. She earned her BA in psychology at Stanford University in Palo Alto, California. Jackie has 10 plus years experience working in television and media and most recently worked at NBC 5 in Chicago. In her free time, she enjoys swimming, going to the movies and spending time with her family.