Here's why the umbilical cord shouldn't be cut immediately after birth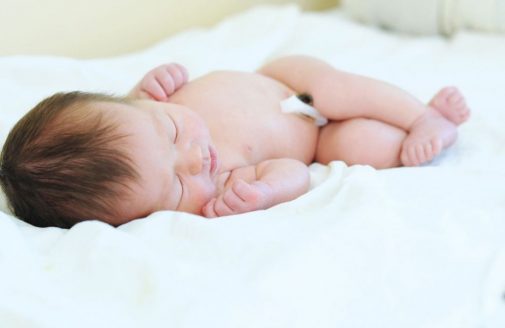 On the day they're born, babies have the ability to breathe life into others through their cord blood.
"Cord blood is blood from the umbilical cord and placenta that is left over after the birth of a baby. It contains cells called hematopoietic stem cells, which can be used to treat some diseases such as genetic disorders, blood disorders, immune deficiencies, certain malignancies and neurological disorders," says Dr. Jeffrey George, medical director of neonatology at Advocate Children's Hospital. "More recently, there is an evolving use of cord blood for new applications in the field of medicine. Future applications of cord blood transplants may include Alzheimer's disease, cerebral palsy, lupus and diabetes."
While the standard practice is to cut and discard the umbilical cord immediately after birth, experts are advising to delay the clamping by just a few minutes in order for the cord blood to be donated.
"Donating to a public umbilical cord bank can potentially benefit the entire patient population," explains Dr. George. "This will help further build the cord blood inventory and increase the chances of finding a donor match for all members of society."
The American Academy of Pediatrics (AAP) reports that by 2013, worldwide, more than 30,000 stem cell transplants have been performed using cord blood. At the end of last year, the AAP released a policy statement that called for renewed emphasis and education about the advantages and need for public cord blood donation.
Dr. George says the cord blood procedure is totally harmless to the newborn and only takes minutes to perform.
"The collection of cord blood is an easy and painless process that takes place after the delivery of the baby. Once collected, the cord blood is frozen and stored in cord blood banks."
Both public and private cord blood banks exist, with private blood banks allowing families to stock cord blood stem cells for themselves or other family members.
"The AAP's policy statement on cord blood banking highly favors public cord blood banking over private cord banking. The benefits of donating to a public cord blood bank are many and include no storage fees, can be used by anyone who matches and has strict oversight by government regulatory agencies to ensure the highest quality standards in monitoring the cord blood from collection to long-term storage," adds Dr. George.
Related Posts
Comments
About the Author
Julie Nakis, health enews contributor, is manager of public affairs at Advocate Children's Hospital. She earned her BA in communications from the University of Iowa – Go Hawkeyes! In her free time, she enjoys spending time with friends and family, exploring the city and cheering on the Chicago Cubs and Blackhawks.