Here's why your mouth tingles after eating fresh produce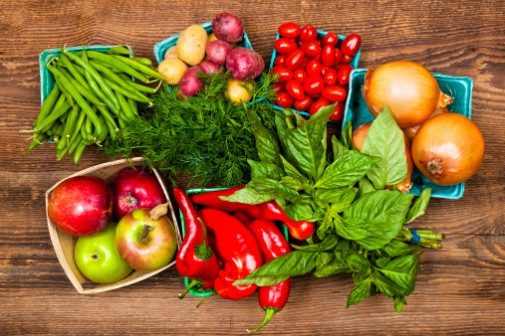 For sufferers of seasonal allergies, spring and summer are not always something to look forward to. Alongside celebratory barbeques and picnics, warm weather means the return of pollen season and unexpected allergy triggers that may be part of these food-centered activities.
Oral allergy syndrome (OAS), also known as pollen-food syndrome, is a condition caused by an allergic reaction that occurs after eating fresh fruits, vegetables and some nuts.
According to the American Academy of Allergy Asthma and Immunology (AAAAI), a particular protein found in some fruits and vegetables can trigger a preexisting pollen allergy (hay fever). Because the protein is so similar to plant pollens, the immune system can mistakenly trigger an allergic reaction to these foods.
The symptoms of OAS can include a tingly, itchy throat or swelling almost immediately after contact with fresh foods.
"Thankfully, hay fever does not usually cause a life-threatening allergic reaction, and OAS is very similar," says Dr. Pitud Rangsithienchai, an allergist on staff at Advocate South Suburban Hospital in Hazel Crest, Ill. "Typically, OAS symptoms can be treated with an oral antihistamine. If the symptoms don't stop or the person starts to experience anything more serious, like difficulty breathing, they should seek immediate medical attention."
Dr. Rangsithienchai suggests keeping a food log, making careful notes about any foods that trigger a mild allergic reaction. The easiest way to avoid an unwanted reaction is to cut these foods from your diet.
There are other ways to reduce symptoms of OAS, like preparing the fruits and vegetables in different ways. The AAAAI recommends that people with OAS try cooking or baking with the trigger foods because the heat will kill the proteins that your body is reacting to. The AAAAI also recommends peeling the skin off fruits and vegetables because this is where the proteins are most highly concentrated.
The effects of OAS can become severe if left untreated, so if you are experiencing any of these symptoms or suspect you have OAS, consult your primary care doctor for more information.
Related Posts
Comments
About the Author
health enews staff is a group of experienced writers from our Advocate Aurora Health sites, which also includes freelance or intern writers.