This product is officially being labeled as deadly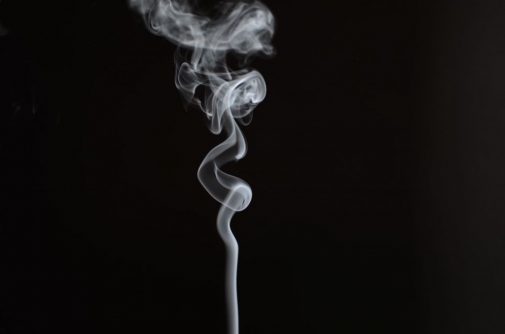 A recent court ruling may help lower the number of American deaths due to smoking from the current average of 1,300 per day. Tobacco companies' websites are now required to include "corrective statements" about smoking, including its deadly health consequences, the addictive quality of nicotine and the health risks of secondhand smoke. By November 21, 2018, the companies will also have to add these warnings to their packaging.
"I believe this ruling will have an impact on our youth," says Dr. Chae Chu, a pulmonologist at Advocate Illinois Masonic Medical Center in Chicago. "Many older adults are very aware of the risks of smoking, as they have been discussed for years, from the tobacco settlement era to indoor and public area ban enactment. However, today's adolescents may not have the same level of understanding about the harm of smoking due to the lack of news about it in recent years."
Dr. Chu is also concerned that trends like flavored vapes put adolescents at an increased risk.
"E-cigarettes are very popular right now as a 'healthier' alternative, but there is nothing healthy about them," he says. "There is some data that they can be used to help quit smoking, but in the hands of young people they can be dangerous, as the high levels of nicotine and enticing flavors can make them more addicted to tobacco products."
Dr. Chu reminds smokers to not be afraid to seek their physician's advice and encouragement.
"Studies show that one of the most powerful predictors of successful smoking cessation is your doctor mentioning it during visits," he explains. "I talk to every patient about the importance of quitting in an encouraging and empathic manner rather than an accusatory one. I let them know that smoking is a disease, because of the addiction. As a team, we set realistic goals and discuss all the smoking cessation aids, including nontraditional methods. I explain that there is no right or wrong way to quit, just whatever works for that particular person."
Physicians can also help former smokers keep their health on the right track.
"After a patient quits, we discuss avoiding triggers that they previously associated with smoking to prevent relapses" says Dr. Chu. "Weight gain is also common, so we discuss ways to build an overall healthy lifestyle such as healthy eating, exercise, and minimizing stress so they don't trade the risk of one disease for another. If they are ages 55-77, I also help them get a yearly screening for lung cancer."
Dr. Chu hopes the future holds further public progress toward reducing the number of smokers.
"Continued public education is needed, especially on social media in order to reach young people," he says. "Easier access to preventive health care for smoking prevention and cessation is also critical."
Related Posts
Comments
About the Author
Sophie Mark, health enews contributor, is a Public Affairs Intern at Advocate Illinois Masonic Medical Center in Chicago. She is also a student at Loyola University Chicago, where she is completing her degrees in Advertising/Public Relations and English. In her free time she loves reading, baking, and exploring the city.