4 simple tips to improve your family's diet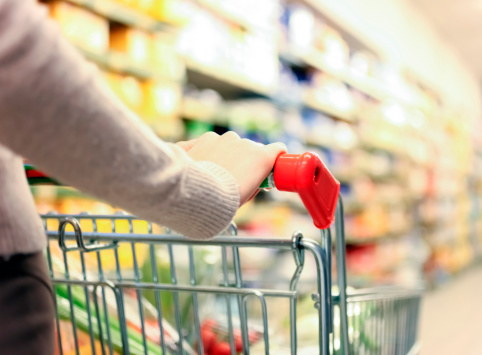 Trying to maintain a healthy diet can be challenging enough as a busy adult. Coupled with kids, you may find the thought of cooking altogether daunting, especially if you have little ones who are not yet keen to the idea of eating fruits and vegetables.
"Figuring out how to get your loved ones to eat right – and enjoy what they are eating – does not have to cause gray hairs," says Dr. Tabitha Watts, a pediatrician at Advocate Children's Hospital in Oak Lawn, Ill.
Follow these four simple expert tips to get the most out of your meals:
1. Say "no" to junk. This doesn't mean completely cutting out all sweets and salty snacks. But, as the adult, recognize you are in charge of what does and does not enter your home. While it is okay to allow a treat from time to time, try to limit the amount of not-so-healthy foods in the house; your kids will be more likely to turn to something nutritional for a snack.
2. Cook together. When your child sees you in the kitchen, pique their curiosity by allowing them to join. Give small tasks to younger kids, such as mixing batter or gathering ingredients. Let older kids handle tougher tasks like cutting vegetables. Getting children involved will give you a set of helping hands and give them more confidence in the kitchen and in what they are eating. Win-win!
3. Plan meals in advance. Doing so will prevent that last-minute scramble to the fast-food restaurant. For a quick-fix breakfast, prepare oatmeal topped with a pinch of brown sugar or berries, fruit smoothies or a breakfast casserole that can last all week. For lunch and dinner, be sure to incorporate whole-grain bread, rice or pasta. Add some fruits or veggies and proteins such as meat, cheese or beans.
4. Play with your food. Get creative with your kids' meals: use a cookie-cutter to turn sandwiches, meats and cheese into shapes and creatures; give foods nicknames (try referring to broccoli as "tiny trees", for example); present foods in different ways (like on a kebab stick) to change up the usual routine.
"The more engaged your kids are, the more likely they will be to try the healthy options on their plate," says Dr. Watts. "Healthy eating can be fun and fulfilling for everyone in your home."
Related Posts
Comments
About the Author
Efua Richardson, health enews contributor, is a senior at Lewis University studying public relations & advertising. In the future, she hopes to work in entertainment, namely in the music industry. In her free time, she enjoys reading, scrolling through Instagram and trying new ethnic dishes. Among her talents is the ability to move her kneecaps in tune to music and wiggle her nose.