What are sunscreen pills?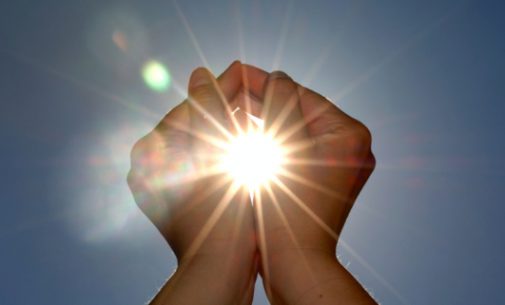 Applying sunscreen, while sometimes a hassle, is an important skin care practice and proven to reduce the risk of skin cancers. But have you seen over the counter "sunscreen pills" claiming to have broad spectrum skin protection and anti-aging advantages, among other health benefits? Some of these claims being marketed are false.
U.S. Food and Drug Administration (FDA) Commissioner Dr. Scott Gottlieb said in a press release, "We've found products purporting to provide protection from the sun that aren't delivering the advertised benefits. Instead, they're misleading consumers and putting people at risk." The commissioner also explained that "there is no pill or capsule that can replace your sunscreen."
It is important for consumers to be aware of the harmful effects of replacing topical sunscreen with faulty products like these pills. Rest assured, if you are buying any form of regulated sunscreen, whether it be lotion, spray or stick, the FDA closely monitors packaging and manufactures go through rigorous testing to be able to accurately brand their products.
"Melanoma is cancer of the skin, and there are more people diagnosed with different variations of skin cancer annually than all cancers combined, with melanoma being the deadliest," says Dr. Michael Jude Welsch, a dermatologist associated with Advocate Christ Medical Center in Oak Lawn, Ill. "About 90 percent of nonmelanoma skin cancers are associated with exposure to ultraviolet (UV) radiation from the sun."
"Sun damage is cumulative, so it is crucial to prioritize preventative care by ensuring you are using a topical sunscreen, unlike the faulty sunscreen pills," Dr. Welsch adds.
There are many skin care benefits to wearing sunscreen, including anti-aging and cancer prevention. And as summer reaches its peak, people of all ages need to protect themselves from the harsh rays by purchasing sunscreen using these CDC sunscreen tips:
Use a broad-spectrum sunscreen of at least 15 SPF year-round, protecting against both UV-A and UV-B rays.
Buy waterproof sunscreen for physical activities, swimming, etc.
Keep in mind skin sensitivity and try alternative brands if you have a negative skin reaction.
People with acne or oily skin should try a water-based sunscreen.
Pricing does not determine the effectiveness of the sunscreen. Be mindful that expensive brands may feel better, but not necessarily provide better protection.
Keep an eye on expiration dates.
Related Posts
Comments
About the Author
Allison Garetto, health enews contributor, is a public affairs intern at Advocate Christ Medical Center in Oak Lawn. She is a senior at the University of Illinois in Urbana-Champaign, where she is pursuing a degree in communication and a minor in psychology. Allison is a vegetarian, artist and travel enthusiast.