Can eating this snack improve sperm count?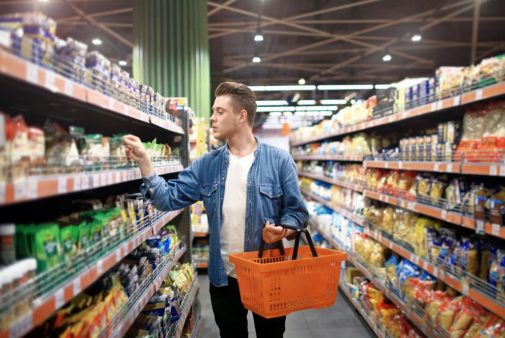 A nut-rich diet improves sperm health and male fertility, according to new research from the European Society of Human Reproduction and Embryology.
In the study, men aged 18-35 who ate a 60-gram daily serving of mixed almonds, hazelnuts and walnuts increased their sperm count by an average of 16 percent. The size, shape and vitality of their sperm also improved, the 14-week randomized controlled trial found. The World Health Organization says that these factors are among the most important indicators of potential fertility.
Nuts are a "superfood" with a wide range of known health benefits. They are high in vitamins, omega-3 fatty acids, antioxidants, folate and other nutrients. Eating more nuts has been linked to better blood glucose control and improved cholesterol for heart health.
Eating nuts may also help with conception, according to the study. Men who ate more nuts showed a significant reduction in sperm DNA fragmentation, when the genetic material within the sperm is abnormal or broken. This fragmentation can cause male infertility by reducing sperm's ability to fertilize an egg.
"Many factors associated with our modern western lifestyle, including a poor diet, have caused sperm count to drop by as much as 60 percent in the past four decades," says Dr. Vikas Desai, a urologist specializing in men's health and reconstructive urology at Advocate South Suburban Hospital in Hazel Crest, Ill.
"Infertility can take a large emotional toll on couples and is often a complex issue, as simply improving semen parameters to the normal range may still not lead to a successful pregnancy. However, a diet with at least 60 grams per day of nuts is a simple and natural way to boost semen parameters and may lead to improved conception rates. Although, further research is still needed," Dr. Desai adds.
Drinking, smoking and high levels of stress have also been linked to decreased reproductive health.
Related Posts
Comments
About the Author
Elan Karoll, health enews contributor, is a public affairs intern at Advocate Health Care in Downers Grove, Illinois. He is a senior at the University of Illinois at Urbana-Champaign studying communication with a focus on media and politics. Elan enjoys cooking, travel, the outdoors, watching new movies and seeing friends. He cares about empowering people with the information they need to make smart, healthy choices.