5 tips to enjoy your free time to the fullest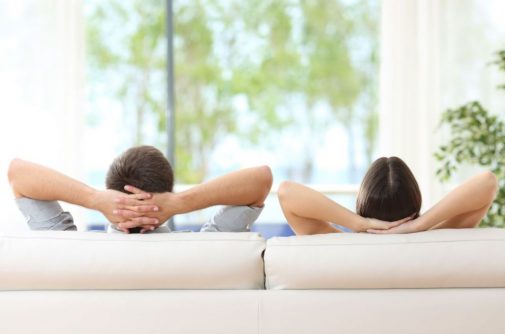 Time management is crucial for anyone with a busy schedule. However, recent research suggests that mixing certain time management techniques with leisure time is a recipe for disaster.
Precisely scheduling blocks of free time or anticipating the next activity on the schedule might help us pack more things into our day, but these habits also interrupt the nature of fun activities and decrease our mental enjoyment of them. Activity maximization is different from outcome maximization, say the study authors.
"Giving ourselves space and time to relax is important, because stressful days can have cumulative, detrimental effects on our bodies," says Dr. Joanne May, director of outpatient behavioral health at Advocate Illinois Masonic Medical Center in Chicago. "However, many of us have a tendency to underestimate how much we can get done both at work and in our free time. When it comes to leisure time, it is useful to schedule larger blocks of time so that we can stay in the moment, enjoy the activity and let the day unfold rather than be held to tight timeframes."
Dr. May offers a few more tips for enjoying free time to the fullest:
Focus on the fun at hand. We control what we rent space to in our minds. Try to stay in the moment instead of worrying about other things. Give yourself the gift of that time.
Take a break from electronics. Activities like reading emails or scrolling through Instagram do not contribute to calming the mind and relaxing the body. They also make it more difficult to transition to sleep. Choose a screen-free activity that will truly calm or relax you.
Use your daily shower as "personal time". Think of showering as a chance to relax no matter how busy you are. You can enjoy the soft pulse of the water and fragrance of your soap, "empty your mind", or perhaps sing during this time.
Schedule a nap. Set an alarm and sleep for 20 minutes, which will help avoid the grogginess of going into a deeper sleep. Or plan a 90-minute nap so that your body can go through a complete sleep cycle and awake refreshed!
Learn to say NO with a smile. Set priorities and say "no" to intrusions on the time you've set aside for yourself. If you're feeling overwhelmed by invitations, it may be helpful to practice a response ahead of time that is genuine but avoids over-scheduling your time. For example: "I'm sorry, but I have a previous commitment," or "I'd like to, but this is a busy week for my family, so regretfully, I won't be able to participate."
Related Posts
Comments
About the Author
Sophie Mark, health enews contributor, is a Public Affairs Intern at Advocate Illinois Masonic Medical Center in Chicago. She is also a student at Loyola University Chicago, where she is completing her degrees in Advertising/Public Relations and English. In her free time she loves reading, baking, and exploring the city.