Bringing home baby? Your guide to setting up a safe nursery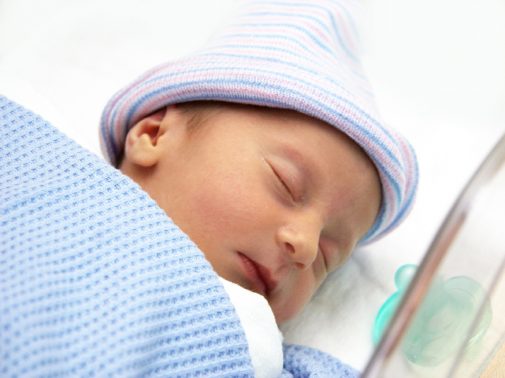 If you're expecting, you probably have a mile-long list of all the ways you need to prepare. Setting up a spot for your little one to sleep and play should be high on that list.
"Determining a safe sleeping place for a newborn is one of the most important steps a parent can take in preparing for their child," says Jessica Cazares, a nurse manager in the Mother Baby Unit at Advocate Illinois Masonic Medical Center in Chicago. "Having a safe sleeping space and implementing safe sleeping practices is key in keeping newborns safe."
Here are Cazares' top tips for creating a safe nursery.
Crib safety comes first. Research has shown placing newborns on their back on a flat surface is the best position for sleeping, so having a safe crib is critical. While new parents may be tired and sleep deprived, co-sleeping is never recommended, and families should be aware of the safety risk this creates. Choose a crib with a firm, tight-fitting mattress and no large gaps between the slats. Inspect it cautiously to ensure that it has been assembled correctly. Make sure it has not been recalled. This website from the Consumer Product Safety Commission is a great resource for understanding crib safety.
Eliminate hazardous clutter. When you set up baby's sleeping area, less is more. Newborns should not have any pillows or blankets in their cribs–only a flat fitted sheet. Baby monitors and cords, window blinds and curtain cords should be kept at least three feet away from all sides of cribs and playpens so baby can't reach them.
Clean, clean, clean. Ensuring that linens, clothing and surfaces are clean will help prevent the spread of infection upon your newborn's arrival. Most parents use a checklist when designing their nursery to ensure they have the right furniture, infant security devices, storage areas and toys. Before you check an item off the list, make sure it has been thoroughly cleaned.
Choose toys carefully. Only give your newborn toys that are too large to swallow. Check for small or worn pieces that could fall off. Toys that help promote development such as books and infant-approved blocks and puzzles are always beneficial.
Related Posts
Comments
About the Author
Sophie Mark, health enews contributor, is a Public Affairs Intern at Advocate Illinois Masonic Medical Center in Chicago. She is also a student at Loyola University Chicago, where she is completing her degrees in Advertising/Public Relations and English. In her free time she loves reading, baking, and exploring the city.