4 breastfeeding misconceptions debunked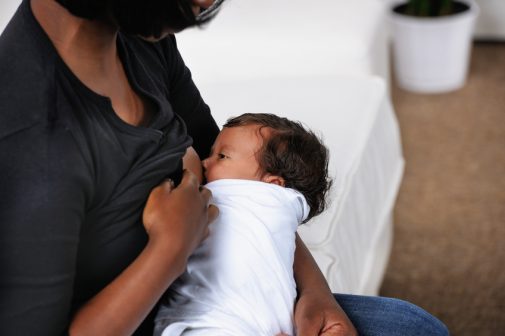 In 2011, the United States Breastfeeding Committee declared August to be National Breastfeeding Month. The committee campaigns for breastfeeding, a topic around which there are many myths and misconceptions.
The American Academy of Pediatrics recommends that infants be exclusively breastfed for about the first six months with continued breastfeeding alongside introduction of complementary foods for at least one year. However, less than 50 percent of infants were exclusively breastfed through three months and about 25 percent were exclusively breastfed through six months. These rates suggest that mothers may not be getting the support they need from health care providers, family members, and employers to meet their breastfeeding goals, according to the Centers for Disease Control and Prevention.
Susan Freund, an Advocate nurse and international board-certified lactation consultant at Advocate Christ Medical Center in Oak Lawn, Ill., clarifies some common misconceptions of the ease and benefits to breastfeeding.
Fiction: Breastfeeding is going to hurt. Fact: If done correctly, breastfeeding should not hurt. With the proper positioning of the infant and the proper latch, mom should not have nipple pain or discomfort. Latching issues are the most common cause of pain. Moms should not be experiencing pain and should address any complications immediately by visiting a lactation consultant for an evaluation of the latch.
Fiction: Breast size determines milk supply. Fact: Breast size does not determine milk supply. Small-breasted women can be equally as successful as large-breasted women. Breasts generally have about the same number of ducts, or milk producing capacity; large breasts have more fat. "Only about 10 percent of women have difficulty with milk supply," says Freund. "Moms who nurse frequently in the hospital without formula supplement and continue nursing at home without introducing a bottle unless medically necessary have the best success with milk supply."
Fiction: Because breastfeeding is natural, mothers are just able to figure it all out after the baby is born. No breastfeeding classes are necessary. Fact: Mothers who attend breastfeeding classes are more successful meeting their breastfeeding goals because the classes provide information on how to ensure baby is getting enough milk and for proper breastfeeding timing and frequency. The evolution of breastfeeding has changed in the modern world, with mothers needing to return to work after six to 12 weeks. A breastfeeding class can help teach new parents how to properly pump and prepare for mom's return to work.
Fiction: Newborn babies do not get enough milk because mom is not producing enough. Fact: During the "golden hour", or first hour after birth, mothers should initiate breastfeeding because it is helpful with milk production, stabilizing baby and bonding. In the first few weeks, babies eat frequently and sometimes prefer to nurse at night. Many moms assume their baby is not receiving enough milk due to the frequency they want to nurse. This is normal for a nursing baby. "Moms should note that at birth, babies' stomachs are about the size of a cherry. At one month, the baby's stomach grows to the size of a chicken's egg," says Freund. "Most mothers are capable of producing milk with the proper early breast stimulations. Breastfeeding should be initiated within the first hour after birth to be most successful." The amount of milk a breast pump is able to retrieve is not a good indicator of the total amount in the breast. Most babies can extract more milk than a pump, so mothers are often producing more milk than they realize.
Have questions?
Mothers should refer to a lactation consultant or breastfeeding class for the best breastfeeding education. Advocate Christ Medical Center and other Advocate hospitals offer lactation services for new and expecting mothers, including breastfeeding classes for mothers who are in their third trimester. For more information, click here.
Related Posts
Comments
About the Author
Allison Garetto, health enews contributor, is a public affairs intern at Advocate Christ Medical Center in Oak Lawn. She is a senior at the University of Illinois in Urbana-Champaign, where she is pursuing a degree in communication and a minor in psychology. Allison is a vegetarian, artist and travel enthusiast.