Can food with 'sugar alcohols' get you drunk?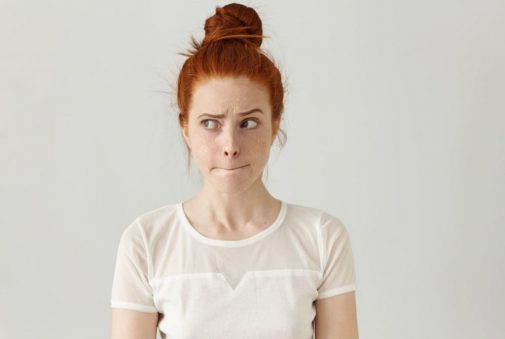 If you watch what you eat, no doubt you've come across "low sugar" or "sugar free" splashed on packaged sweets, only to discover the nutritional information label includes grams of "sugar alcohols".
Did you get bamboozled by savvy advertising, or can you enjoy the snack worry free?
The answer depends, says Barbara Fine, a registered dietitian at Advocate Lutheran General Hospital in Park Ridge, Ill.

Sugar alcohols originate in plants, and are in fact a carbohydrate that is altered through a man-made chemical process. The artificial sweetener can often be found in ice cream, cookies, puddings, candy and chewing gum. Sugar alcohols provide fewer calories than sugar and have less of an effect on blood glucose (blood sugar) than other carbohydrates, according to the American Diabetes Association.
"Even though they are called sugar alcohols, they do not contain alcohol, so are safe to eat for all ages, and are even tolerated well by diabetics," Fine says. "However, over-indulging on 'sugar free' food containing sugar alcohols can lead to negative, unpleasant consequences."
First off, reports in the journal European Food Research and Technology and Canadian Journal of Diabetes have both called for more study into how these engineered sugar substitutes impact human bodies after long-term use.
"That means we can't rule out long-term negative, or positive, impacts on your overall health," Fine says.
Second, foods with sugar alcohols still may have carbohydrate grams, and those are used for diabetics in managing their diabetes. Sometimes what happens is the foods with sugar alcohols taste sweet, and people, diabetics included, may crave sweet food or drinks after being exposed to foods sweetened with sugar alcohols, she says.
Third, sugar alcohols eaten in moderation have a mild bloating or laxative effect, especially with children, so stuffing your face with "sugar free" cookies can lead to an exit for the bathroom in a hurry.
Finally, "sugar free" foods that use sugar alcohols could be making up for the decadence of that yummy table sugar by adding more fat, meaning they can pack a calorie punch if you're not careful. This is especially true if people allow themselves to eat larger portions because they perceive the food as "less unhealthy" than traditional treats.
"On the whole, there is no evidence today that suggests eating food with 'sugar alcohols' is unsafe," Fine says. "But you've heard this advice a thousand times, and it never stops being true, and that is that 'moderation is key.'"
Related Posts
Comments
About the Author
health enews staff is a group of experienced writers from our Advocate Health Care and Aurora Health Care sites, which also includes freelance or intern writers.