Storm aftermath brings poison risk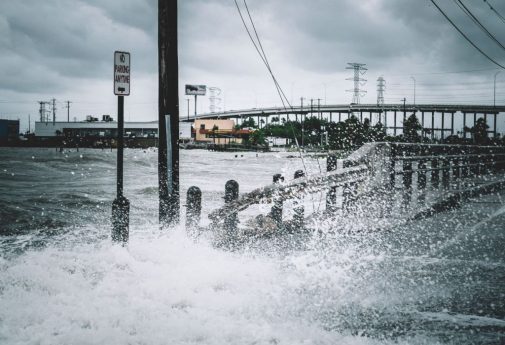 In the aftermath of a destructive storm, there are many dangers with which to contend, including downed power lines, unstable buildings and unsafe driving conditions.
Properly preparing for a big storm by putting together an emergency survival kit with plenty of water, canned food, flashlights, first aid kit and required medications will go a long way toward keeping you and your family safe.
When there are extended power outages, flood water and disrupted water services, it's important to stay focused on safety even after the storm passes.
Dr. Ronald Lawton, system medical director of Adult Emergency Medicine at Advocate Health Care, says poisoning needs to be added to the list of primary health concerns after extremely strong storms.
"There are many unseen and unanticipated dangers to contend with after a storm takes out many of the services that we rely on," says Dr. Lawton. "Lack of electricity and clean drinking water, along with possible flood water contamination, can lead to the possibility of a number of different kinds of life-threatening poisonings."
Here are four tips for staying safe and healthy when severe weather has impacted local infrastructure:
Be aware of the dangers of carbon monoxide. This is the most common cause of poisoning in the wake of storms. To do this:

Follow electricity generator manufacturers' safety instructions.
Never use generators indoors or near open windows.
Don't use barbecue grills or camp stoves indoors.

Keep refrigerator and freezer doors closed as much as possible.

With the door closed, a refrigerator will keep food cold for two to four hours after the power goes out.
A full freezer will keep the food frozen for about 48 hours (or 24 hours if it is half full) if you keep the door closed.

When it comes to food safety, stick to the rule of "When in doubt, throw it out."

Use a thermometer to check your food's temperature. Most food that is 40 degrees Fahrenheit and below is safe to eat.
If it is warmer than 40 degrees for more than two hours, discard it, even if it does not have an odor. Food can be unsafe even if it smells okay.

Keep your local poison center number handy and call with questions. In an emergency, call the American Association of Poison Control Centers at 1-800-222-1222.
Related Posts
Comments
About the Author
Nate Llewellyn, health enews contributor, is a manager of public affairs at Advocate Medical Group. Nate began his career as a journalist and builds daily on his nearly 20 years of writing experience. He spends most of his free time following his wife to their two sons' various activities.