Breastfeeding at a football game?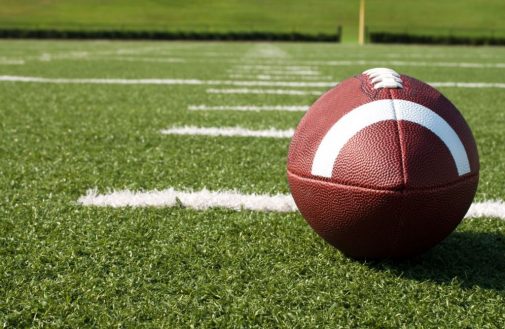 Finding a place to breastfeed an infant should never be a concern a mom should worry about if they're looking for some privacy. In order to provide a private, safe and clean option for mothers to breastfeed, stadiums and popular locations like airports are adding lactation suites as an amenity.
"The benefits of breastfeeding or providing expressed breast milk to our children are well documented. In all 50 states, there are laws that protect a mom's right to breastfeed in public," says Jennifer Albert, women's health nurse practitioner and an international board-certified lactation consultant at Advocate Lutheran General Hospital and Advocate Children's Hospital in Park Ridge. "The U.S. Department of Health & Human Services' on Women's Health states that mothers 'have the right to breastfeed their baby wherever and whenever their baby is hungry.'"
The American Academy of Pediatrics recommends that infants be exclusively breastfed for about the first six months with continued breastfeeding alongside introduction of complementary foods for at least one year.
One company, Mamava, strives to give on-the-go moms a space to breast pump or breastfeed. The suites are comfortable and provide space to place items, a chance to power up their devices and their electronic pump, along with enough room for a partner to accompany them as well.
The lactation pods received attention at the 2018 Super Bowl where moms had the availability to nurse during the big game in a Mamava suite.
"While breastfeeding laws exist, some mothers may feel uncomfortable nursing in public. By providing mothers with a freestanding lactation suite, they are offering women a safe, private and clean environment to breastfeed or use their breast pump," Albert says. "These lactation suites are becoming more visible at different venues, such as conference centers and airports."
Chicago fans will now have the option to use the suites if they would like a private space to nurse at Soldier Field. Advocate Health Care teamed up with the Chicago Bears to provide a Mamava suite, decked out just for Mama Bears, to provide them a space, if they choose, to nurse their infant or pump.
Calling all Mama Bears! We're thrilled to share that we teamed up with the @ChicagoBears to bring a new breastfeeding pod to Soldier Field. Check it out inside Gate 25 at tonight's home opener. Here's what you need to know: https://t.co/bOyVUgVZgK #DaBears #MamaBears pic.twitter.com/fvQj5KKQVz

— Advocate Health Care (@advocatehealth) September 17, 2018
Susan Freund, an Advocate nurse and international board-certified lactation consultant at Advocate Christ Medical Center in Oak Lawn, Ill., says that while moms should feel comfortable anywhere, anytime breastfeeding their infant, "the suite does provide a private, quiet area for those who may have infants that have difficulty nursing in noisy environments."
Freund adds, "It's also a great option for moms who may be at the stadium without her nursing infant and need to pump. And it also allows them to nurse in an enclosed space if it may be too cold and rainy at the game."
Mothers should refer to a lactation consultant or breastfeeding class for the best breastfeeding education. Advocate hospitals offer lactation services for new and expecting mothers, including breastfeeding classes and outpatient lactation clinics for mothers who are in their third trimester.
"As a Chicagoan, I am proud to know that Soldier Field has embraced supporting our breastfeeding families with these lactation suites. They are an amazing addition to an amazing stadium," Albert adds.
New breastfeeding pod unveiled at Soldier Field for moms: https://t.co/8zp863rhoU pic.twitter.com/2Q0OnLJWBo

— ABC 7 Chicago (@ABC7Chicago) September 17, 2018
Related Posts
Comments
About the Author
Sarah Scroggins, health enews contributor, is the director of social media at Advocate Health Care and Aurora Health Care. She has a BA and MA in Communications. When not on social media, she loves reading a good book (or audiobook), watching the latest Netflix series and teaching a college night class.