This simple test is a picture of your overall health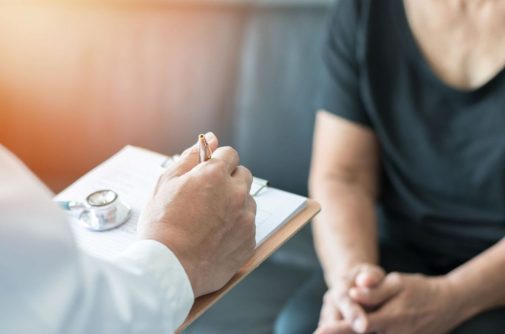 Your grip strength might be a key factor to life expectancy, according to new research out of the University of Michigan. Using a grip strength test, Dr. Kate Duchowny, lead researcher, concluded that those with lower levels of grip strength were 50 percent more likely to die younger than those with a grip strength stronger than the baseline measurement.
"Maintaining muscle strength throughout life — and especially in later life — is extremely important for longevity and aging independently," Duchowny told Michigan News.
Assessing grip strength is a simple test where patients squeeze a dynamometer, which measures strength in kilograms. Using a sample of 8,326 men and women aged 65 and older, those with a hand grip strength of less than 39 kg for men and 22 kg for women were classified as having muscle weakness.
In this group, the researchers classified 46 percent of the participants as "weak". Previous research, which was based on more commonly-used measurements like muscle mass, have concluded that only 10 to 13 percent of people could be considered weak and more at risk for dying early, according to Duchowny.
"Having hand grip strength be an integral part of routine care would allow for earlier interventions, which could lead to increased longevity and independence for individuals," Duchowny said.
"While grip strength is not currently used widely by physicians to measure overall health, weakness is one of the key signs of becoming more frail, along with unintentional weight loss and a significant change in speed or coordination with walking," says Dr. Jennette Berry, a family medicine physician at Advocate Suburban Hospital in Hazel Crest, Ill. "If a person is found to have issues in these areas, his or her physician can intervene and guide the patient to resources for nutrition, exercise and other avenues to help the patient increase strength. Maintaining and even building strength is important to be able to get through illnesses and other setbacks people experience as they get older."
Related Posts
Comments
About the Author
Kate Eller was a regional director of public affairs and marketing operations for Advocate Health Care. She enjoys road trips, dogs, minimalism, yoga, hiking, and "urban hiking."