Lady Gaga pens moving op-ed on suicide and mental health stigma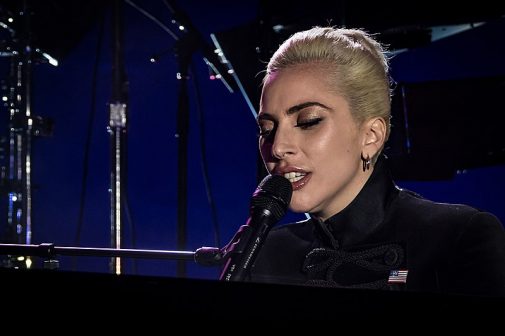 "By the time you finish reading this, at least six people will have killed themselves around the world."
That's the first line of Lady Gaga's moving op-ed on mental health and suicide, published Tuesday in the British newspaper The Guardian, which she co-authored with Dr. Tedros Adhanom Ghebreyesus, the director-general of the World Health Organization.
"Despite the universality of the issue, we struggle to talk about it openly or to offer adequate care or resources," the essay continues. "Within families and communities, we often remain silenced by a shame that tells us that those with mental illness are somehow less worthy or at fault for their own suffering."
One in five American adults experience a mental health issue in a given year, according to the National Alliance on Mental Illness, and suicide is the third leading cause of death among youths age 10-24.
Gaga and Ghebreyesus call for more investment and resources for mental health care and call on everyone to help make an impact by offering support when it's needed, becoming more understanding and helping to break down the stigma surrounding mental illness. "We can all be a part of a new movement – including people who have faced mental illness themselves – to call on governments and industry to put mental health at the top of their agendas," they write.
Gaga is no stranger to lending her voice to the cause. With her mother, she founded the Born This Way foundation in 2012 with the goal of "empowering young people to build a kinder and braver world".
"We have made strides when it comes to reducing stigma around mental illness, but we still have more work to do," says Dr. Gabrielle Roberts, a licensed clinical psychologist at Advocate Children's Hospital. "With the reduction of stigma comes increased acceptance, access and treatment for people in need of intervention. Because celebrities have tremendous social influence, they are certainly well poised to help raise awareness about mental health problems."
And raise awareness they have.
Celebrities Kristen Bell, Demi Lovato, The Rock, James Franco, Prince Harry, Ariana Grande, Chris Evans, Kendrick Lamar, Pete Davidson – and dozens more – have talked openly about issues ranging from depression and anxiety, to PTSD, to addiction, suicidality and other mental health issues.
"It is encouraging to see public figures who are willing to share stories about their own struggles," says Dr. Roberts. "Learning that a celebrity, a person whom others often admire and see as 'superhuman', also struggles with mental illness can normalize the problem and make it easier for people to seek help."
What should you do if you're in need of help?
"Anyone struggling with a mental health problem should know that they are not alone and that there is help out there," says Dr. Roberts. "Managing our problems alone is always more difficult and can lead to further problems. Confide in a friend or family member and seek professional help if needed. If an individual is having suicidal thoughts, he or she can call the National Suicide Prevention Lifeline (800-273-8255) or 911 if there is imminent threat of self harm."
Related Posts
Comments
About the Author
Adam Mesirow, health enews managing editor, is media relations director of Advocate Aurora Health. Securing high-profile media placements for more than a decade, he loves to tell a good story. Adam earned a Bachelor's degree in Public Policy from the University of Michigan. He lives in Chicago and enjoys playing sports, reading TIME magazine and a little nonsense now and then.