Meghan Markle's pregnancy sparks conversations around "advanced maternal age"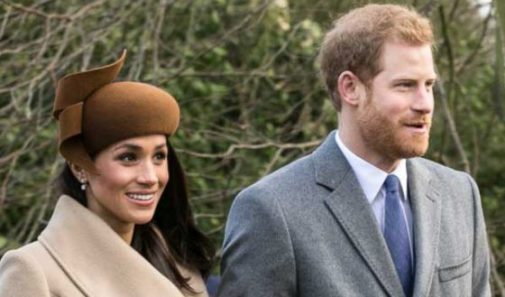 Earlier this week, Royal Family followers were surprised with the news of Meghan Markle's pregnancy.
The 37-year-old Duchess of Sussex and Prince Harry announced Monday they are expecting their first child. Countless news articles broke covering the news, many using the term "geriatric pregnancy". But what exactly does that mean?
"With women who are 35 years of age and over, we use the term 'Advanced Maternal Age' (AMA) rather than geriatric," says Dr. Tiffany Wilson, an OB/GYN at Advocate South Suburban Hospital in Hazel Crest, Ill.
Dr. Wilson says in addition to routine prenatal care visits, patients who are AMA also undergo additional testing.
"These women go through antepartum testing during the last four to six weeks of their pregnancy. This is a type of evaluation that consists of fetal heart monitoring and may also include an ultrasound to document various movements by the fetus as well as a measurement of the amniotic fluid," she explains.
Along with additional testing among these women, advanced maternal age carries greater risks. "These include increased risk of stillbirth, intrauterine fetal death, hypertension, diabetes and chromosomal abnormalities such as Down syndrome," says Dr. Wilson.
Despite this, having children later in life is a growing trend in the U.S.
According to September 2017 data published by the Centers for Disease Control and Prevention, birth rates declined among women under 30 years of age in 2016, while it rose for those aged 30-44. Dr. Wilson experiences this among her patients.
"Over the last several years, more women are either delaying pregnancy until later or are continuing to have children well into their 30s," she says.
Whenever you are ready to start thinking about having a baby, consider this – More moms trust us to deliver their babies than any other hospital in Illinois. At Advocate, you'll discover a warm and nurturing environment with a compassionate team you won't find anywhere else. Choose the right OB/GYN for you and the perfect pediatrician for your newborn, and experience the highest level of personalized care before, during and after your child's arrival.
Related Posts
Comments
About the Author
Holly Brenza, health enews contributor, is the public affairs coordinator at Advocate Children's Hospital. She is a graduate of the University of Illinois at Chicago. In her free time, Holly enjoys reading, watching the White Sox and Blackhawks, playing with her dog, Bear and running her cats' Instagram account, @strangefurthings.