Photo Gallery: Advocate Health Care and Chicago Bears ask fans to make 'Crucial Catch', intercept cancer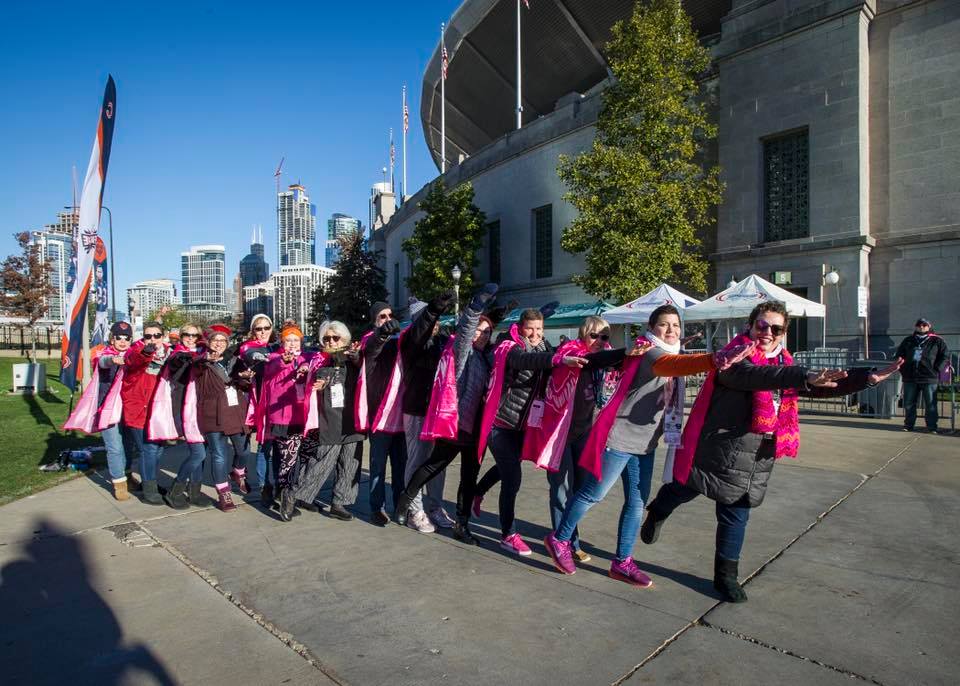 "When they saw me and what I went through, for [my friends and family], it was a wake-up call," said Linda O'Kane, a mom and teacher from the Edgebrook neighborhood in Chicago, who described the collective reaction: "'Wow, we have to take of ourselves. We have to go get checked out.'"
That's one reason why Linda joined breast cancer patients, survivors and family members from across Illinois as they took to Soldier Field in the form of a pink ribbon yesterday. It was part of Advocate Health Care and the Chicago Bears' efforts to raise awareness for a disease that one in eight women develop during her lifetime.
"We're all dedicated to the same goal – to cure this disease," said Dr. Ameer Gomberawalla, breast surgeon with Advocate Health Care. "Getting a diagnosis of breast cancer can be devastating, but the treatment doesn't have to be. Thanks to improved methods in detection and innovations in care, more women are surviving and thriving after their breast cancer treatment."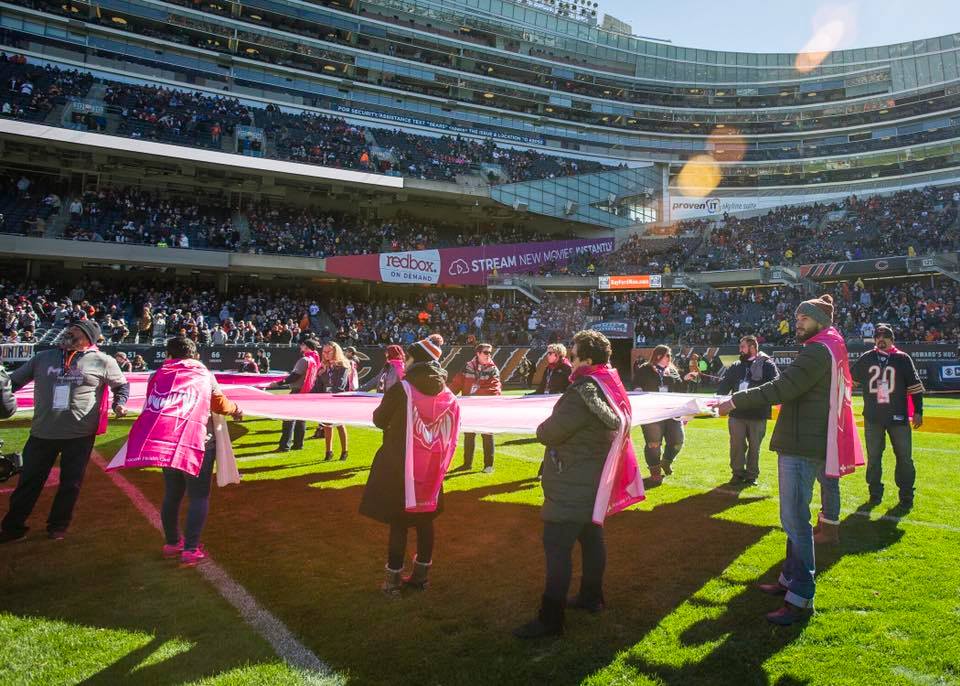 "It's inspiring to see the strength of this amazing group of women and the people who support them," he added.
Fans throughout the stadium at Sunday's "Crucial Catch" game wore "Real Bears Fans Wear Pink" t-shirts, which are on sale at chicagobears.com/pink and benefit local organizations that provide critically needed care and support to breast cancer patients, survivors and family members.
"One of the most significant ways we put our sports partnerships to work is by raising the volume around the importance of prevention and early detection," said Kelly Jo Golson, chief marketing officer of Advocate Aurora Health, of which Advocate Health Care is a part. "Working with the Bears to shine a spotlight on this important message drives more people to get their annual screening mammograms and talk to their loved ones about breast health. That's why we do this: to help people live well."
Advocate Health Care is making breast cancer detection easier, faster and more reliable. Schedule your mammogram today for a same-day visit – and results – to provide quick answers to give you peace of mind or get you on the path to life
Related Posts
Comments
About the Author
Adam Mesirow, health enews managing editor, is media relations director of Advocate Aurora Health. Securing high-profile media placements for more than a decade, he loves to tell a good story. Adam earned a Bachelor's degree in Public Policy from the University of Michigan. He lives in Chicago and enjoys playing sports, reading TIME magazine and a little nonsense now and then.