5 tips to drink more water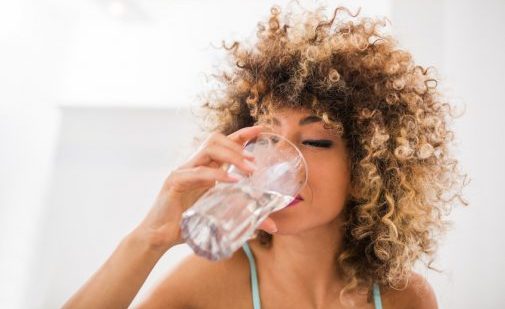 Dr. Mohammed Samee, an internal medicine physician at Advocate Illinois Masonic Medical Center in Chicago, offers advice on how to stay hydrated.
1. Add flavor. If you don't love water, adding fruit can help improve the taste and lead you to drink more than usual.
2. Get a tracking app. The general recommendation for women is about 91 ounces of water each day and 125 ounces of water for men.
3. Try sparkling water. This is a great alternative to sugary beverages.
4. Eat water-enriched foods. Many foods, such as raw fruits and vegetables, have high water content. Consider cucumber, celery and tomatoes, among many others.
5. Mark up your bottle. Purchase a reusable bottle with measurements on it, or mark your bottle with goals (ex: 9 am, 10 am, etc.) so you'll know how much you should be drinking and where you should be at throughout the day.
Related Posts
Comments
About the Author
Rina Jacobs, health enews contributor, is an intern in public affairs and marketing at Advocate Illinois Masonic Medical Center in Chicago. She is currently a student at Yeshiva University in New York City and is working towards a degree in Media Studies and Advertising. During her free time, you can catch Rina going to spin class, binge watching a Netflix series or sitting outside with an iced coffee.