Why taking a day off from the gym can actually help your health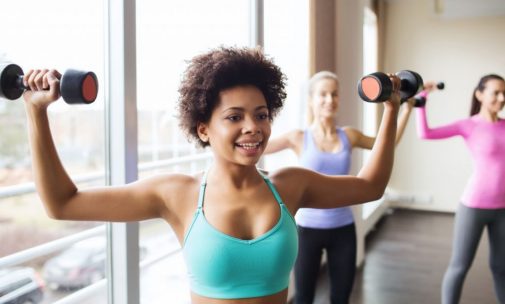 One of the hottest fitness crazes in the country is the high-intensity interval workout (HIIT) – a mix of intense exercise and moderate-intensity exercise – as a way to maximize your time in the gym.
But some fitness professionals are stressing the need to slow down to speed up your fitness progress.
Many fitness centers, gyms and personal trainers across the country are emphasizing the importance of building recovery into weekly workout plans.
Laura Tarry, fitness manager of the Advocate Good Samaritan Hospital's Health and Wellness Center, says the center added HIIT classes to help people push themselves and have fun, but have also added yoga and other recovery classes on opposing days.
"When you build recovery days and classes into a routine, it helps limit overuse injuries, allows time for muscles to rebuild from microtears and helps prevent decreases in performance and fatigue due to overwork," she says. "As a wellness center, we focus on well-rounded fitness. Though high intensity is a great trend and has shown great strength and weight loss results, bodies need recovery."
According to a 2016 article in the American College of Sports Medicine's Health & Fitness Journal, researchers compared the aerobic fitness and injury rates of high-intensity or "overload" training in participants.
The overload did improve aerobic fitness in direct relation to the frequency and duration of training. However, the injury rates also were the highest for overload fitness groups (54 percent for those exercising 45 minutes per session and 39 percent incidence rate for those exercising five days per week).
"Unfortunately, there hasn't been as much focus on recovery, so we are seeing more individuals come to the Wellness Center with overuse injuries," Tarry says. "Fortunately for them, we have professionals to help them keep the regimen in place."
Tarry suggests beginner and veteran exercisers alike work in recovery days and start by listening to their body. If you experience tightness or soreness, try a massage or use a foam roller. A class emphasizing whole body fitness and flexibility, such as yoga or Pilates, could also help keep your body balanced and healthy.
Even a full day of rest, which could include range of motion exercises or a leisure walk, could be needed and beneficial for even non-intensive regimens.
"Doing the same type of exercise over and over will limit potential benefits and could cause injury and decreased performance," she says. "Remembering that recovery will help you achieve your next personal record may be just the motivation you need to switch up your all high-intensity routine by adding in recovery days."
Related Posts
Comments
About the Author
Nathan Lurz, health enews contributor, is a public affairs coordinator at Advocate Good Samaritan Hospital. He has nearly a decade of professional news experience as a reporter and editor, and a lifetime of experience as an enthusiastic learner. On the side, he enjoys writing even more, tabletop games, reading, running and explaining that his dog is actually the cutest dog, not yours, sorry.