Dining out this weekend? Read this first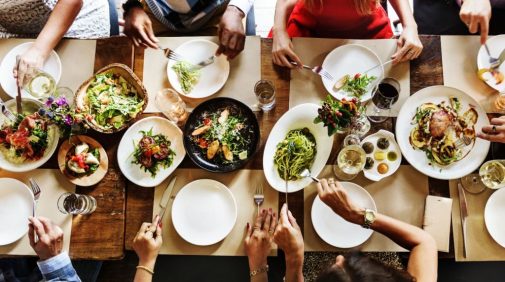 Think a pretzel is a healthy snack? Not when it weighs a pound and a half, is loaded with salt and comes with nacho cheese sauce. 
That jaw-dropping pretzel is just one of the foods on the 2018 Xtreme Eating Awards list recently released by the Center for Science in the Public Interest (CSPI), a consumer advocacy organization with a focus on nutrition and health. Unlike awards given for meritorious achievements, this list calls out unhealthy meals from chains with 20 outlets or more. It's the kind of list that makes health care experts cringe.
AMC's Bavarian Legend Soft Pretzel received the award for Worst Cinematic Snack thanks to its 1,920 calories, 7,600 milligrams of sodium and 15 grams of fat. Other items on the Xtreme Awards list include a 2,510-calorie Honey-Chipotle Crispers & Waffles meal from Chili's, a 2,320-calorie Deep Dish Buffalo Chicken Mac & Cheese from Uno Pizzeria & Grill and a Breakfast Burrito from The Cheesecake Factory with a whopping 2,730 calories, 73 grams of saturated fat and 4,630 milligrams of sodium, according to the CSPI.
For some perspective, consider that the average person should eat about 2,000 calories a day, according to government guidelines. Most adults are advised to limit their sodium intake below 2,300 milligrams, keep saturated fats under 20 grams and stop short of consuming 50 grams of sugar daily.
When it comes to calories, sometimes the numbers can be difficult to grasp. To make it a little easier, Melodi Peters, an outpatient registered dietitian at Advocate Good Shepherd Hospital in Barrington, Ill., suggests thinking about calories as if they are dollars, with the average person allowed to spend $2,000 per day with no rollover. To use food most efficiently, it's a good idea to distribute your "money" evenly throughout the day, Peters says. For example, use $500 to $600 for each of your three main meals (breakfast, lunch and dinner), and earmark $100 to $200 for a snack or two.
"With that in mind, you wouldn't have enough to spend $2,500 on the Honey-Chipotle Crispers & Waffles for the entire day, let alone one meal," Peters says, adding that a registered dietitian can help people determine their actual caloric needs per day.
Another tip from Peters – when looking at a menu, consider whether the food was produced by man or produced by nature.
"I always remind patients that real food grows," Peters says. "Look for the least processed item on a menu, like grilled salmon on a salad or a three-bean tomato soup with shredded parmesan cheese."
"Try to eat protein first to fill you up, vegetables second because the fiber will keep you full and, if you still have room, a 'fistful' of carbohydrate. Most women's fists equal about one cup, and most men's fists are 1 ¼ to 1 ½ cups."
Peters also says that fruit is a good dessert.
"But remember to watch portions," Peters cautions. "Fruit is nature's candy."
What you eat affects your weight, which has a big impact on your overall health. Take our Healthy Weight Assessment to learn whether you're within an ideal range and how the number may be affecting your life and future.    
Related Posts
Comments
About the Author
Kathleen Troher, health enews contributor, is manager of public affairs and marketing at Advocate Good Sheperd Hospital in Barrington. She has more than 20 years of journalism experience, with her primary focus in the newspaper and magazine industry. Kathleen graduated from Columbia College in Chicago, earning her degree in journalism with an emphasis on science writing and broadcasting. She loves to travel with her husband, Ross. They share their home with a sweet Samoyed named Maggie.