The most Googled health symptoms by state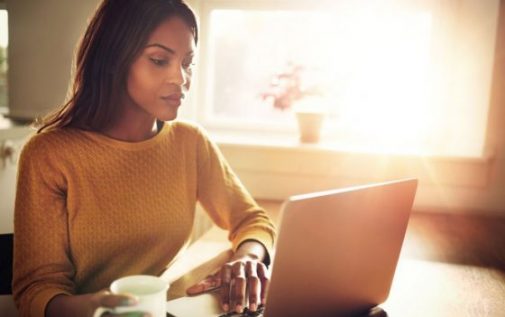 Got a question about your health? If Google is the first place you turn for an answer, you've got a whole lot of company, and where you live might influence your search.
The Medicare review site MedicareHealthPlans.com took a look at the most frequently searched health symptoms of the past year on Google Trends. Then the researchers clumped these symptoms and similar ones together and ran them back through Google Trends to see which states had the highest search volume for each. Their results suggest which symptoms concern the most people in each state, and their findings are raising some eyebrows.
Take light-colored poop, for example. It was the most Googled health symptom in Wisconsin. Which makes you wonder what those Cheeseheads are eating, or not eating, up in the Badger State.
South of the Cheddar Curtain in Illinois, residents made stress the No. 1 search. They weren't alone. Apparently there is a Stress Belt running through Illinois, Iowa, Missouri and Kansas. People in all of those states Googled that symptom most, showing far less concern about fecal hue. In fact, stress was the most Googled symptom in one-fifth of all states.
Up in Minnesota, they're searching for clues about irritability. Over in Michigan, they're concerned about stuffy noses. Rounding out the Midwest are North Dakota, where the concern is irritable bowel; South Dakota, which worries about headaches; and Nebraska, where signs of low testosterone are an issue.
In Kentucky, it's upper back pain that's keeping people up at night. The Hoosiers in Indiana are concerned about problems involving males who are not circumcised. And folks in Ohio seem awfully interested in paleness. But at least they apparently don't have pale poop.
While Googling may be quick and easy, health care experts advise using caution when searching the Internet for answers to medical questions. They say that people need to be critical thinkers and use good judgement about where their searches are taking them because there's a lot of misinformation out there.
"Not all results are credible," says Dr. Gurbax Saini, an Advocate Medical Group internal medicine physician at Advocate Good Shepherd Hospital in Barrington, Ill. "Googling health symptoms can cause a lot of needless anxiety."
The frequency of this type of anxiety prompted the creation of a relatively new word: cyberchondria. The British news source DailyMail.com says cyberchondria may be fueling a surge in unnecessary health fears and unwarranted medical tests and doctor appointments. However, The Medical Journal of Australia published a study online earlier this year suggesting that adults who search for health care information on the Internet before going to the emergency department had better doctor-patient interactions.
Bottom line: Googling doesn't replace a professional diagnosis when one is needed.
Looking for a diagnosis you can trust? Find a doctor near you now.
Related Posts
Comments
About the Author
Kathleen Troher, health enews contributor, is manager of public affairs and marketing at Advocate Good Sheperd Hospital in Barrington. She has more than 20 years of journalism experience, with her primary focus in the newspaper and magazine industry. Kathleen graduated from Columbia College in Chicago, earning her degree in journalism with an emphasis on science writing and broadcasting. She loves to travel with her husband, Ross. They share their home with a sweet Samoyed named Maggie.