Who is most likely to be diagnosed with ADHD?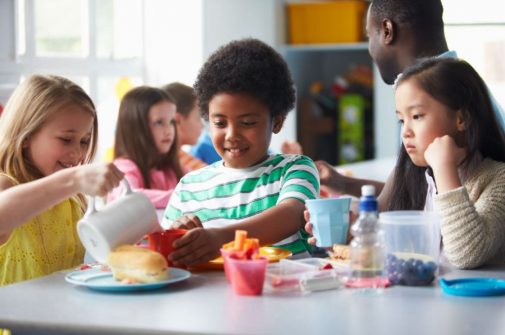 Could a child's birth month play into their likelihood of being diagnosed with attention-deficit hyperactivity disorder (ADHD)? A study suggests just the case.
Research published in the New England Journal of Medicine reports that the rate of ADHD diagnosis and treatment was 34 percent higher among children born in August compared to children born in September.
Researchers analyzed health insurance claims from Truven Health Marketscan Research Database to compare the rates of ADHD diagnosis in children who were born in August versus September in states that have a Sept. 1 cutoff date for kindergarten enrollment. In states with the Sept. 1 cutoff, August-born children are typically the youngest in the class, while children born in September are the oldest.
The findings revealed that the rate of ADHD diagnosis was 85.1 per 10,000 August-born children compared to 63.6 per 10,000 September-born children.
Dr. Sarah Bauer, a developmental pediatrician with Advocate Children's Medical Group, says this study highlights that all areas of a child's development should be considered if symptoms of inattention are present, including cognition, communication, behavior, social-emotional and motor skills.
"A wide range of these skills is expected, particularly in younger children. Inattention, hyperactivity and impulsivity are not always ADHD. For example, if language is difficult, a child may look inattentive and act out in the classroom. This does not mean they have ADHD; it means they do not understand what is being asked of them and require different supports to help them learn. Parents, educators and clinicians should ask questions and dig deeper to understand why a child is not paying attention or having difficulty in the classroom," says Dr. Bauer.
The question of whether kindergartners might actually be misdiagnosed with ADHD if they appear relatively immature compared to their older classmates could be raised after this study.
Dr. Bauer says if the symptoms are those of ADHD and the child is receiving appropriate supports, the symptoms should improve. If they do not improve, it is important to ask questions and look to understand why they are not getting better. "As part of an evaluation, clinicians are looking at what is expected for a particular age, what demands are being placed on the child and why the demands are not met," she says. "Perhaps this study also leads us to consider whether or not the expectations we place on young children are developmentally appropriate."
Because all areas of child development fall on a continuum – cognition, communication, behavior, social-emotional and motor skills, each child has strengths in specific areas while also finding other areas to be more challenging. However, Dr. Bauer adds that this profile has a wide range and is unique to everyone.
"This study calls for consideration of expected learning outcomes, developmental differences and how we can support all learning styles within the educational system," she says.
In 2016, more than 9 percent of children between the ages of 2 and 17 had been diagnosed at some point with ADHD, according to the Centers for Disease Control and Prevention.
Related Posts
Comments
About the Author
Julie Nakis, health enews contributor, is manager of public affairs at Advocate Children's Hospital. She earned her BA in communications from the University of Iowa – Go Hawkeyes! In her free time, she enjoys spending time with friends and family, exploring the city and cheering on the Chicago Cubs and Blackhawks.