Tips for coping with grief this holiday season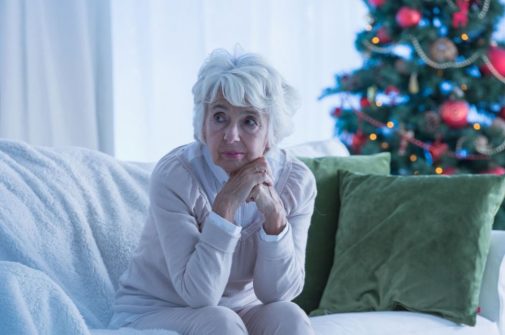 The holidays can be a painful time of year for someone experiencing grief. The sounds of happy Christmas music or flashbacks of past holidays spent with a lost relative can sometimes be too much to handle.
Loretta Ransberg, a bereavement coordinator at Advocate Children's Hospital in Oak Lawn, Ill., provides the following tips to help you cope with grief during the holiday season.
Acknowledge that the holiday season will be difficult.
Allow yourself to feel. Don't ignore your feelings of grief, sadness or anger. These are natural responses to the loss of a loved one.
Embrace your support system. Be upfront with your closest friends and relatives about your grief. They will appreciate your honesty and can be a source of comfort when needed.
Modify old traditions or create new ones. While some might find comfort in old traditions, others might find them too difficult without their loved one. Find the meaning behind your old traditions and tweak them to fit better with your new normal.
Honor and remember your loved one. To help you find some peace, find a way to honor your deceased loved one. Lighting a candle before a holiday dinner or buying an ornament that reminds you of them are two ways to memorialize your loved one. It also might help to talk about your loved one and share stories with others about your memories.
Nurture yourself. Make sure you are taking care of yourself and practicing self-care. This includes getting the right amount of sleep, eating healthy, avoiding excessive amounts of alcohol and meditating.
"Always remember that there is no right or wrong way to grieve after a loss and that everyone grieves differently," explains Ransberg. "The holidays might be a time of heightened emotions, and that is completely normal."
Related Posts
Comments
About the Author
Julie Nakis, health enews contributor, is manager of public affairs at Advocate Children's Hospital. She earned her BA in communications from the University of Iowa – Go Hawkeyes! In her free time, she enjoys spending time with friends and family, exploring the city and cheering on the Chicago Cubs and Blackhawks.