Here's how you can give the gift of healthy living this season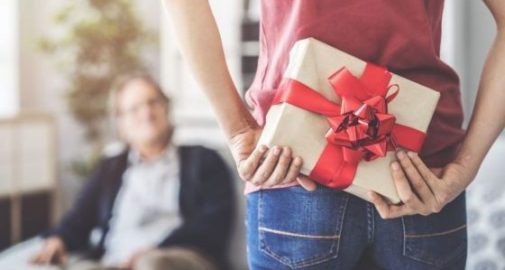 Finding the perfect gift for your loved ones while encouraging a healthy lifestyle can be tricky. However, Dr. Dana Vlachos, a family medicine physician affiliated with Advocate Christ Medical Center in Oak Lawn, Ill., says it can be done this holiday season.
"It's common to put our fitness and nutrition goals to the side during the holiday season. However, there are several healthy gift options that will make your loved ones forget about the cookies, salty food and sedentary nights in front of the fire," says Dr. Vlachos.
Fitness class/activity gift certificate – Give the gift of yoga, pilates, boxing or an indoor golf dome. Gift certificates allow your loved one to try out new classes or activities.
Membership to a local park, zoo or botanical garden – These kinds of gifts not only encourage walking, but also enable the recipient to share the experience with loved ones.
Fruit of the month – Several outlets provide good-quality, in-season fruits throughout the year. It's a great way to inspire healthy eating and gives a year-long option for healthy snacking.
Salt-free spices – There are plenty of spices that are full of flavor and leave out the sodium. For those who enjoy baking, create a personalized gift basket of cinnamon, nutmeg and vanilla extract. For those spicy food lovers, put together a basket with cumin, chili powder, black pepper and store-made curry blends.
Vegetable spiralizer – A spiralizer turns everyday vegetables like zucchini and sweet potatoes into long, curly strands that are a tasty and satisfying substitute for pasta.
Journal – Thought-provoking prompts, inspiring quotes and weekly challenges can help your loved one feel more positive, organized and help them reach their goals in the new year.
"What better way to show how much we care than by giving our family and friends tools to help them live their best lives. By supporting one another on our healthy living journey, we can work together toward our goals of being physically active, making healthy food choices, managing stress and getting enough sleep," says Dr. Vlachos.
Related Posts
Comments
About the Author
Johnna Kelly, healthe news contributor, is a manager of public affairs and marketing at Advocate Christ Medical Center in Oak Lawn. She is a former newspaper reporter and spent nearly 10 years as a public relations professional working for state and county government. During her time as a communications staffer for the Illinois General Assembly, she was integral in drafting and passing legislation creating Andrea's Law, the nation's first murderer registry. In her spare time, she volunteers at a local homeless shelter, enjoys traveling, photography and watching the Chicago Bulls.