Why we celebrate holiday traditions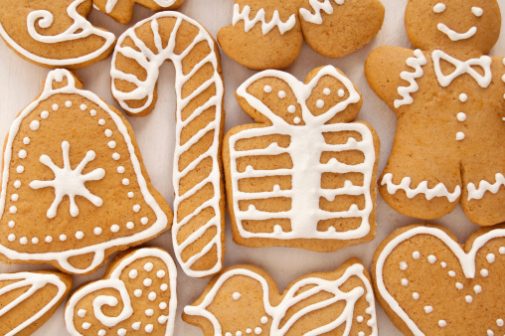 From baking cookies, to watching the Nutcracker to eating a special meal together, families find ways to make the holiday season special. Holiday traditions are often anticipated by children and adults who anxiously await special occasions so that they can enjoy these activities.
"Family traditions are part of the family story; they help to explain the family values and attributes of its members," says Dr. Gabrielle Roberts, a psychologist at Advocate Children's Hospital in Oak Lawn, Ill. "Bringing children into longstanding family traditions connects them with this story and with older generations and helps them to develop a sense of identity."
While traditions are fun, one has to wonder where some of these unique holiday ideas came from. Here is a brief history behind some of the most loved traditions.
Christmas trees: Pieces of evergreen branches were used to celebrate the Winter Solstice long before Christmas was celebrated, but beginning in Germany during the 16th century, small trees were brought indoors and decorated as a part of the Christmas tradition. The tradition moved to the U.S. in the 18th century thanks to German immigrants; however, in America, trees as tall as the ceiling replaced the smaller tress.
Gingerbread houses: The first known gingerbread recipe came from Greece in 2400 BC, but by the Middle Ages, gingerbread became a popular treat at fairs across Europe. They become so popular that Gingerbread Fairs were created, which lead to the gingerbread building in the 16th century.
Mistletoe: The tradition of kissing under the mistletoe originated in England. Originally, a berry had to be picked off the piece of mistletoe before someone could be kissed, and once all the berries were gone, there could be no more kissing.
Milk and cookies for Santa: There are many theories behind this ritual where kids today leave Santa a large glass of milk, a few cookies and sometimes even some carrots for his reindeer. While the origin of this tradition is unclear, during the Great Depression, this tradition took off in America as parents tried to teach their kids to give to others. Around the world, the tradition has evolved with Santa receiving sherry and mince pies in Great Britain, rice porridge in Sweden, Guinness and cookies in Ireland and hand-written letters in Germany.
Whether it's decorating a Christmas tree, making a gingerbread house, putting up mistletoe, leaving milk and cookies for Santa, or some tradition unique to a family, traditions are a special part of the holidays.
"Family members count on these yearly rituals despite busy lives and hardship, and so holiday traditions offer a sense of comfort. Holiday traditions also provide a space and time for family members to bond and feel close to one another," says Dr. Roberts. "Relatives and older children often come home for the holidays, reflecting on the importance of the occasion and, accordingly, the importance of family."
To develop a new holiday tradition, Dr. Roberts encourages families to think of something together.
"I think what's important when creating new holiday traditions is that they create the opportunity for family members to connect with one another and that the tradition feels meaningful," says Dr. Roberts. "This does not mean that the tradition has to be serious; in fact, sometimes silliness and laughter are the most impactful and needed moments. It just needs to be something that feels worthwhile to family members and, ideally, reinforces their identity as a family."
If your family is looking for a new tradition, think of something you all would like to do or something enjoyable that you've done before. Give everyone a voice in the matter, and make it official, Dr. Roberts adds.
Related Posts
Comments
About the Author
health enews staff is a group of experienced writers from our Advocate Aurora Health sites, which also includes freelance or intern writers.