Do you have a "warm glow?"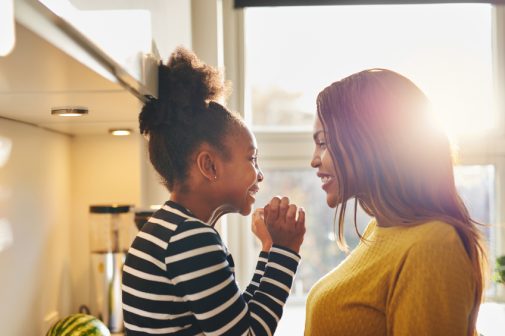 You know the satisfying feeling after you have helped someone out? This is what behavioral economists call a "warm glow".
In a study, University of Zurich researchers found this "warm glow" of generosity makes people happier than those who act out of self-interest.
The experiment included 50 participants who were promised money they could either spend on someone they knew or themselves. Researchers then examined the activity of their brains and found that promising to behave generously alone was enough to cause neural changes associated with happiness.
Additionally, participants were asked about their happiness before and after their generous act. Results showed the group who gave to others considered themselves happier after — but not before — their generous behavior than the group who had committed the gift to themselves.
But Barbara Burkhardt and Sally Miller, staff chaplains at Advocate Good Samaritan Hospital in Downers Grove, Ill., both agree that the nature of the experiment is not an authentic way to perceive generosity.
Although giving is always good, the two believe the goal is to have a happy and abundant spirit, which brings generosity, and or giving without the expectation to be happy.
"Generosity comes from the whole heart and is not a transactional matter like the foundation of this study," says Burkhardt. "If your intent is to give in order to be happy, that is not as generous as giving because you are happy."
Miller uses an example from her own chaplaincy work regarding anticipatory grief to further explain the concept.
"If our patients and families anticipate loss will lead to grief, it will. And the same can be said for happiness," says Miller. "If you anticipate giving will lead to happiness, it will."
Burkhardt and Miller also say that the amount of money given does not matter as they quote The Widow's Offering, a parable from the Bible.
The story involved a crowd who put their money into a temple's treasury. The rich put in large amounts, while a poor widow only put in two copper coins worth a few cents.
Jesus told his disciples, "Truly I tell you, this poor widow has put more into the treasury than all the others. They all gave out of their wealth; but she, out of her poverty, put in everything — all she had to live on."
Miller says the widow's act further describes the difference between external verses internal motivation.
And Miller and Burkhardt challenge the idea of volunteers as exemplifying happiness leading to generosity and what the scripture is talking about.
"The Bible talks about how 'God loves a cheerful giver.' For example, the volunteers at the hospital participate and offer what they can for this organization without any initial incentive," says Burkhardt. "They smile and greet people without hesitation as they demonstrate true, generous spirits."
Burkhardt and Miller share an interpretation from the Quran that encompasses the "warm glow" in its initial state of happiness: Blessed are those who can give without remembering and take without forgetting.
Related Posts
Comments
About the Author
health enews staff is a group of experienced writers from our Advocate Aurora Health sites, which also includes freelance or intern writers.