Does an egg a day keep the cardiologist away?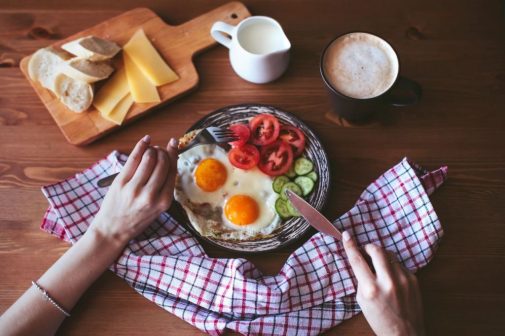 Individuals who consume eggs daily have nearly a 20 percent lower risk of being affected by the leading cause of death and disability worldwide – heart disease – according to a recent study.
Also known as cardiovascular disease (CVD), heart disease often reveals itself in the form of chest pain, stroke or heart attack.
Researchers studied nearly half a million adults in China over the course of nine years and monitored their egg intake, in addition to corresponding CVD risk factors, such as high blood pressure, obesity and smoking, among other factors.
Their findings ultimately revealed that the subjects who consumed about one egg per day had a lower risk of developing heart disease, as compared to those who did not eat any eggs.
"Eggs do contain high-quality proteins and vitamins that our bodies need for healthy and proper cardiovascular function," says Dr. Neal Sawlani, a structural heart cardiologist at Advocate Lutheran General Hospital in Park Ridge, Ill. "However, they are also high in cholesterol."
Dr. Sawlani warns that even though eggs are high in "good" cholesterol, you can still run the risk of developing diabetes – a factor that was not looked at as a part of this study.
"There are a number of ways to ensure good heart health," says Dr. Sawlani. "But the key is everything in moderation. Take a look at your plate and make sure it's colorful. You want to make sure you're getting your fruits and a variety of vegetables."
According to the World Health Organization, CVD takes nearly 18 million lives annually, responsible for nearly a third of deaths globally.
Concerned about your risk for heart disease? Take our Heart Health Assessment to estimate your risk, determine your controllable and uncontrollable risk factors and receive guidance on what to do next.
Related Posts
Comments
About the Author
Kelsey Sopchyk, health enews contributor, is a media relations coordinator at Advocate Aurora Health. She earned her BA in journalism and mass communications from the University of Iowa. In her spare time, you can find Kelsey tending to her plant children, trying new sushi restaurants in Chicago and cheering on the Cubs.