One in five deaths globally is linked to this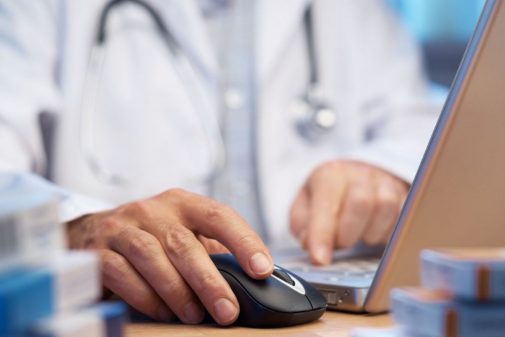 After analyzing information gathered from data and trends in health from every country in the world, researchers at the Institute for Health Metrics and Evaluation (IMHE) at the University of Washington found that eating a poor diet can be linked to almost 1 in 5 deaths globally.
Their findings, noted in a Global Burden of Disease study published in The Lancet, determined that a bad diet is second only to smoking as the highest risk factor for early death.
(Other research presented after the study was done noted that obesity has surpassed smoking as the leading cause of preventable death in Americans.)
While most people know that diets consisting of pizza, fried and fast foods, desserts and pop are not good for you, what makes a diet healthy is not as well known.
The study found that not eating enough whole grains, fruits, nuts and seeds and fish oils were associated with the greatest risk for death.
There are three well-regarded diets that are based on what people need to eat more of:
The Mediterranean Diet has been linked to decreasing your risk for breast cancer, diabetes and dementia, among others.
The DASH diet, short for Dietary Approaches to Stop Hypertension, was developed by the U.S. Department of Health as an easy-to-follow approach to healthy eating designed to combat the nation's rise in high blood pressure, known as hypertension.
The MIND diet is directly aimed at Alzheimer's prevention.
All three promote a primarily plant-based diet, which includes nuts, along with lean protein, fish and olive oil in moderation. All three diets have also been named to the U.S. News and World Report's annual list of best diets for multiple years.
"To learn how to eat a healthy diet, I recommend these diets to my patients, as all are based on solid research and incorporate lots of fruits and vegetables, as well as healthy fats," says Dr. Jacqueline Ivey-Brown, an internal medicine physician with Advocate Christ Medical Center in Oak Lawn, Ill. "They also provide a good base for those who prefer not to eat meat."
"Once you learn what is healthy and what should be avoided, eating a healthy diet becomes almost second nature," says Dr. Ivey-Brown. "And it's always easier when you don't become too restrictive; allow yourself some treats in moderation."
Related Posts
Comments
About the Author
Kate Eller was a regional director of public affairs and marketing operations for Advocate Health Care. She enjoys road trips, dogs, minimalism, yoga, hiking, and "urban hiking."