What's the healthiest type of milk?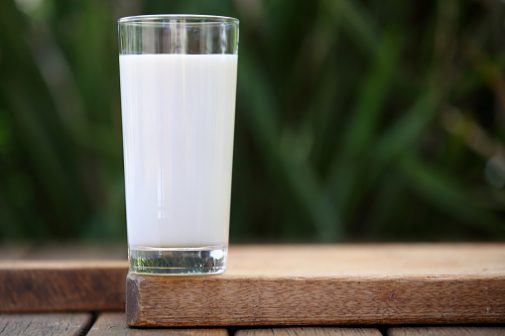 If you've ever considered switching to a different type of milk, you know it's not a simple decision.
With a wide variety of options including fat-free, almond, soy, coconut and rice – just to name a few – it can turn into a daunting task.
To help narrow down options, researchers recently revealed what type of milk you should reach for the next time you're in the dairy aisle. The study, published in the Journal of Food Science and Technology, compared the nutritional value of almond milk, soy milk, coconut milk and rice milk. They concluded that while cow's milk is always the most nutritious, soy milk is your next best pick.
Carrie Ek, a nutritionist and registered dietitian at Advocate Children's Hospital in Park Ridge, Ill., shares her thoughts on the milk debate.
"None of the plant-based milk alternatives are equivalent in nutrients to cow's milk because they don't naturally contain calcium," she says. "When fortified with calcium, soy milk is the closest and is the best choice for a dairy replacement."
Ek points out that the other options hardly contain any protein, which is essential for a young child. "When dairy is removed from a child's diet, it leaves a big hole nutritionally. Milk provides a large portion of protein and almost all the calcium and vitamin D in their diet."
If your child doesn't tolerate milk and he or she has no dairy allergy, parents should consider purchasing lactose-free milk. Lactose-free products are made with real dairy but are easier to digest.
The amount of calcium a child needs for strong bones varies according to age, with children between 9 and 18-years-old requiring the most calcium, according to the American Academy of Pediatrics (AAP). The AAP recommends that children in that age range consume 1,300 milligrams of calcium per day – equivalent to about four-and-a-half 8 oz. glasses of low-fat milk.
Related Posts
Comments
About the Author
Julie Nakis, health enews contributor, is manager of public affairs at Advocate Children's Hospital. She earned her BA in communications from the University of Iowa – Go Hawkeyes! In her free time, she enjoys spending time with friends and family, exploring the city and cheering on the Chicago Cubs and Blackhawks.