An ultramarathoner gives tips for beginning runners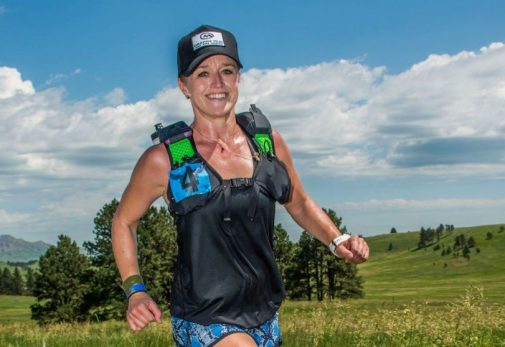 Most people don't envision running a 100-mile race when they are just starting to run. When I started running in 2010, it was to get active again after giving birth. Certainly, it wasn't to run 100 miles in one outing. And now I've done that TWICE!
I started slowly, running two to three times a week, focusing on increasing my endurance. I did strength training, started to run more consistently and I ran my first half-marathon in June 2012.
My cousin convinced me to help her cross running a marathon off her bucket list. In 2013, we completed the 26.2-mile run, but it was terrible. I had not trained properly, and I certainly didn't enjoy the experience.
I learned some training techniques from a distance runner I met in my neighborhood and slowly expanded my distance. We ran the Lakefront Marathon in Milwaukee in 2015 and I qualified for the Boston Marathon with my time.
I was an athlete in school, but I was very surprised by how much I enjoyed distance running. In school, I had a strong dislike for anything more than three miles.
I ran my first ultra in 2015, too. I had been running on trails to change up training for the Lakefront Marathon and discovered I really enjoyed that. I ran Dances with Dirt, a 50K ultra through Devil's Lake State Park near Baraboo.
It was hard work, for sure, but it was fun, enjoyable hard work. It was very hot and some of the areas were pretty open, so the sun was just beating down. But I completed it. And I thought, "I did it. And I'll do it again."
And now, I've done 11 ultramarathons, a Ragnar relay race with my co-workers and 7 marathons. And I'm preparing for my third run in the Boston Marathon in April. I enjoy running for fitness, but also to connect with nature, and to run with friends.
If you want to try running, here are some tips that can help make your running more enjoyable and more likely to help you reach your fitness and life goals:
Proper shoes: Make sure the shoe fits properly from heel to toe, doesn't chafe or rub, and feels comfortable with your stride
Start off slow: Start with a conversational pace, maybe using the run-walk method to build endurance and distance. You don't start out running a marathon.
Do strength training: Lifting weights two to three times a week increases power and endurance. It also increases efficiency, meaning you use less energy to run the same distance.
Work on flexibility: Increasing flexibility increases endurance and strength as well as helps shorten recovery time and helps keep injuries at bay.
See a professional: A massage therapist or physical therapist to work on any mobility issues will help you feel better and shorten recovery time.
Don't compare yourself to others' training or times: It's not a competition, even when you run a race. It's about improving yourself.
Kimberly Arbinger is a physical therapist at Aurora Sports Health. She is training to run in the Boston Marathon in April, as well as ultramarathons in 2019..
Related Posts
Comments
About the Author
Kim Arbinger is a physical therapist at Aurora Sports Health. She is training to run in the Boston Marathon in April, as well as ultramarathons in 2019