Are you a hypochondriac?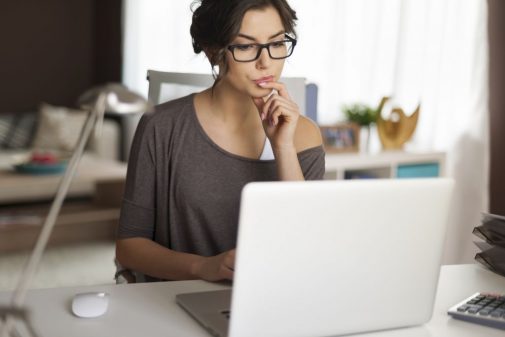 Are you constantly being told you worry too much? Do you immediately think any symptom you experience is severe?
You may be suffering from illness anxiety disorder, commonly called hypochondria.
Hypochondriasis is classified as a somatic symptom disorder in the DSM-5, the American Psychiatric Association's mental disorder diagnostic tool. It is characterized as fear or excessive concern that symptoms you are feeling signify a grim illness. These beliefs can be prompted without reason or physical symptoms.
"Illness anxiety may fluctuate throughout the lifespan and can be induced by stressful times, interfering with other areas of life because of preoccupations," says Dr. Rian Rowles, a psychiatrist on staff at Advocate Christ Medical Center in Oak Lawn, Ill. "Hypochondriacs can live in a state of fear and behave similarly to those suffering from obsessive-compulsive disorder."
Dr. Rowles shared this list of signs that you may be overthinking health-related issues:
Taking little comfort in negative results; needing second or third opinions for reassurance. Some may visit doctors excessively.
Avoiding people, places and activities due to concern of contracting illness.
Worrying about minor symptoms and thinking these symptoms or sensations symbolize an underlying illness.
Frequently examining your body or asking others for opinions.
Avoiding medical care. Although this may sound contradictory, in some cases, those who suffer from illness anxiety avoid seeking treatment due to fear of a diagnosis.
Constantly referring to the internet for minor ailments and in turn, stressing out more.
Past experiences with serious illness and having anxiety may contribute to health fears.
When is is your worry worrisome? When being fearful and anxious about potentially getting or contracting an illness is disrupting to everyday life. Many people have health concerns without reaching the point of dictating daily activities, but the severe cases are chronic and can be overcome through treatment. Mild forms of hypochondria are more common.
"The first step would be an examination by a primary care doctor, but then a referral to a mental health professional may follow if needed," Dr. Rowles explains. "It is important to confront anxiety at the onset of symptoms to maintain a healthy, well-rounded life since this could result in relational, financial and mental difficulties for people."
Related Posts
Comments
About the Author
health enews staff is a group of experienced writers from our Advocate Aurora Health sites, which also includes freelance or intern writers.