Should you try to eat less meat?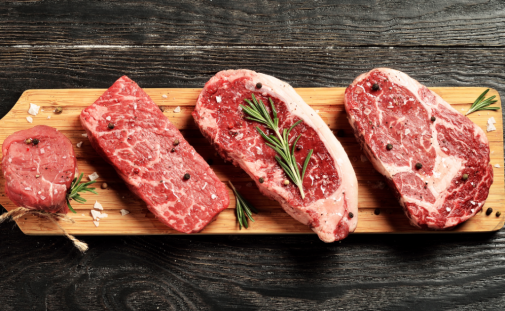 In an effort to start eating healthier, some people will start with "Meatless Mondays" or simply trying to skip meat for a meal or two each week.
One study shows that Americans are cutting back on meat consumption, but not giving it up completely and becoming vegetarians. In a flexitarian diet, or semi-vegetarian, you can still consume meats like beef, chicken and fish to reap the health benefits that come from them, but also provide balance through plant-based meals.
"If not educated properly, over time, individuals following a vegetarian or vegan diet can become devoid of certain nutrients that are crucial for physiological function," says Anna Jurmann, a clinical dietitian at Advocate Good Samaritan Hospital in Downers Grove, Ill.
"There is definitely no harm in doing meatless Mondays if individuals are including nutrient-dense plant-based foods such as fruits, vegetables, legumes and healthy fats such as nuts, seeds, avocado and olive oil in their diet," Jurmann says. "But in order for health-related benefits to occur, this would also depend on the other meals and foods in which individuals are consuming meal to meal, day to day, as well as lifestyle habits such as adequate sleep, exercise and stress management."
The best way to ensure you're living a true flexitarian lifestyle is to create structure around your diet. If you currently eat a meat-based diet, choose a certain day or certain meals that you will plan to go meatless. Shop ahead of time for items you'll need to prepare meals, and try to keep your kitchen stocked with plant-based alternatives you can grab in a pinch.
And remember that eating foods low in refined carbohydrates and sugars while providing a good amount of protein can increase health and longevity.
Related Posts
Comments
About the Author
Latoya Campbell, health enews contributor, is a Public Affairs Coordinator at Advocate Aurora Health. She has a BS degree in Communications/Broadcast Journalism from the University of Illinois Urbana-Champaign and previously worked in digital and graphic marketing for a public library. She enjoys spending time with her family and friends, fitness activities and a good spa day.