Taylor Swift uses this to help with stress and anxiety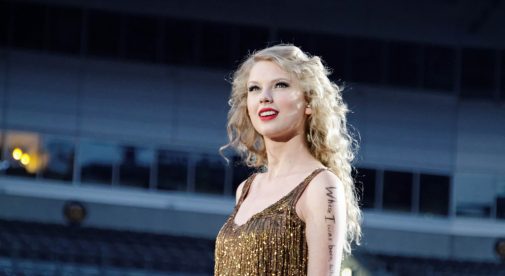 With more than 83 million followers on Twitter, singer-songwriter Taylor Swift has a large platform to share her thoughts on different topics, whether relationships, mottos to live by or even how she stays healthy.
With her 30th birthday in December, she recently shared 30 lessons she's learned with Elle Magazine.
One health lesson she shared – her love of vitamins.
"Vitamins make me feel so much better! I take L-theanine, which is a natural supplement to help with stress and anxiety," Swift told the magazine. "I also take magnesium for muscle health and energy."
What's L-theanine?
L-theanine is an amino acid found most often in tea leaves. It can be found in both green and black tea and in vitamin form.
Can it help with stress and anxiety?
Some research has explored its effect on mental state, finding it can have an impact on alertness and other aspects of attention. But its impact on stress and anxiety is less clear.
Experts remain cautious.
"Supplements are being used on a more regular basis in our society for a range of issues including sleep, depression, memory, energy and anxiety," says Dr. Kevin Krippner, a licensed clinical psychologist with Advocate Medical Group in Bloomington, Ill. "But because many supplements are not monitored by the FDA, some caution should be exercised when you are considering adding them to your diet regularly."
Dr. Krippner recommends individuals consult their doctors before starting any supplement.
The most effective ways to reduce and manage anxiety? Dr. Krippner offers the following recommendations:
Get adequate sleep
Eat a healthy diet
Incorporate regular exercise into your week
"In addition, it is important to have a plan for stress management," Dr. Krippner says. "This can differ from person to person but can be as simple as incorporating fun things into your life on a regular basis, like music, hobbies, time with your pet, time with your family or anything specific to what makes you happy as an individual. It is also important to be healthy with boundaries. Saying 'no' to requests that may add anxiety or stress to your life can significantly reduce the amount of stress you are experiencing. Instead, try doing a better job at saying 'yes' to things you truly want to do and 'no' to things that would take away from your physical and emotional energies. Finally, if anxiety begins to impact your life in a more significant way, counseling can be very beneficial."
Related Posts
Comments
About the Author
Jacqueline Hughes is a former manager, media relations at Advocate Aurora Health. Previously, she was the public affairs and marketing manager at Advocate Lutheran General Hospital in Park Ridge, IL. She earned her BA in psychology at Stanford University in Palo Alto, California. Jackie has 10 plus years experience working in television and media and most recently worked at NBC 5 in Chicago. In her free time, she enjoys swimming, going to the movies and spending time with her family.